Shamik Banerjee is a poet and poetry reviewer from the North-Eastern belt of India. He loves taking long strolls and spending time with his family. His deep affection with Solitude and Poetry provides him happiness.

Short bio about Shamik Banerjee
An Ode to My Home 

Even the God of Boon cannot provide,
The ease of cool-lapped tiles which make our floor,
The cubbyhole where fatty pigeons hide,
The fecund soil that plentiful trees bore;
No less than a foreland is our lawn,
Or than high seas the purling runnel's flow,
This place is a music hall at foredawn,
When voleries their gleesome numbers blow,
The goodful air that forth glides in tree lawn,
When I am at day, I go for an ambulation.

The donative of sleep is my soft bed,
Of scenery, our little grassplot,
Wherefrom tid butterflies in blue and red,
Fly inside and sit 'pon the window slot;
Cold water from the borewell with sits loo,
The foregates open wide, sweet odor send,
Of a bubble flowers covered in dew,
The lanai where cheersome sunrays descend,
To where, does come the distant hillock's view,
As if a fairing given by a friend.

A joy as great as the scentful dishes,
That mother with her tender loafs does make,
Under her safeguarding life flourishes
And cavalier breathings that I take;
The loveable moment when I father's hair
Neaten, he simpers like a boykin gay,
Whose joyness is the affectionate care,
That assures me, of naught I should affray,
Such thoughts for me love's immersion prepare,
An hour spent in what seems like a day.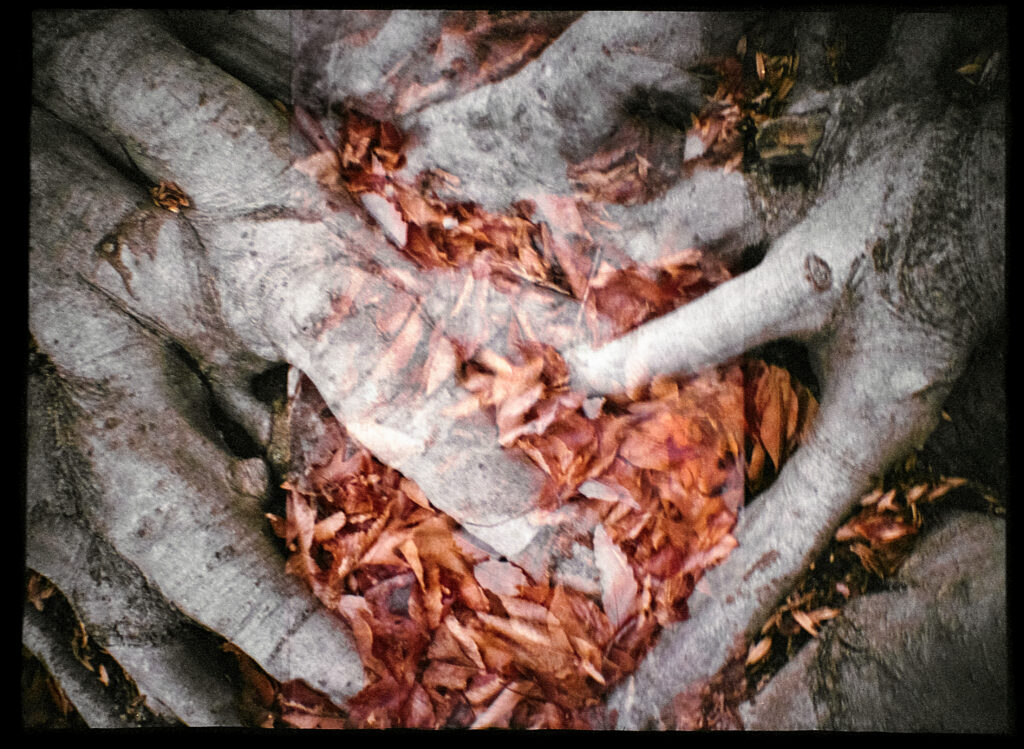 Michael J. Romano is a self-taught photo artist based in Philadelphia, PA. He developed a strong connection with nature early in life, and he now uses his art as a tool both to maintain his own spiritual connection with the natural world, and to inspire others to recognize the beauty and wonder of the outdoors. 

Short bio about Michael
"Beech Roots Grasping" is a double-exposure on 35mm film captured with a toy camera. It is a visual anthropomorphism of how beech trees connect underground. People's roots are not just individual history – they are a shared history that connect us to our common ancestors. Beech roots are in parallel to this idea, as the communities that spawned from a common mother tree maintain their relationships through their roots and support each other through these pathways. 

Beech Roots Grasping
Follow him on Social Media
Michael J. Romano – 
Instagram @mmmromano
Website michaeljromano.smugmug.com
This month's theme is inspired by the importance of where we come from, the idea of home and family, and what makes us belong. Taking inspiration from this and applying it to every aspect of life imaginable, we encourage our artists / writers to explore the theme with creativity and freedom or interpretation.