For today, we interviewed a girl who has truly shown us that art has no limits. I discovered Hanna's art on Instagram and was directly drawn in by it.
I love colors, so the colorful ceramics Hanna makes caught my heart immediately. Hanna's ceramics have a very own style to them. Being very dynamic and coming in different shapes. Patterns and colors top it off and give them a positive vibe. I instantly feel better just by looking at them.
For the following I have asked Hanna if she wants to do an interview with me, and here is what came out of that conversation:
Luna Maluna Gri: Tell me a bit about yourself and your work.
Hanna Seidel: My name is Yohana and I come from a beautiful country called Honduras where there's always sun, the fruit is sweet and people dance. I moved to Nuremberg, Germany pursuing my dream of studying art in Europe. My work consists of giving life to the ideas from my imagination. Eventually, by using the best tools I have, my hands, and the natural elements that we are given, I create functional and unique objects. I do pottery.
LMG: How and why did you start doing ceramics?
HS: The roots of me doing ceramics lay way back in the time when I was painting as a kid. Then falling in love with photography all the way to connecting with ceramics. The idea of creating something from scratch, giving it a form, a texture, and life was something that I always wanted to do until one day I bought myself a bag of clay, tried it for fun, and from that day forward I could never stop.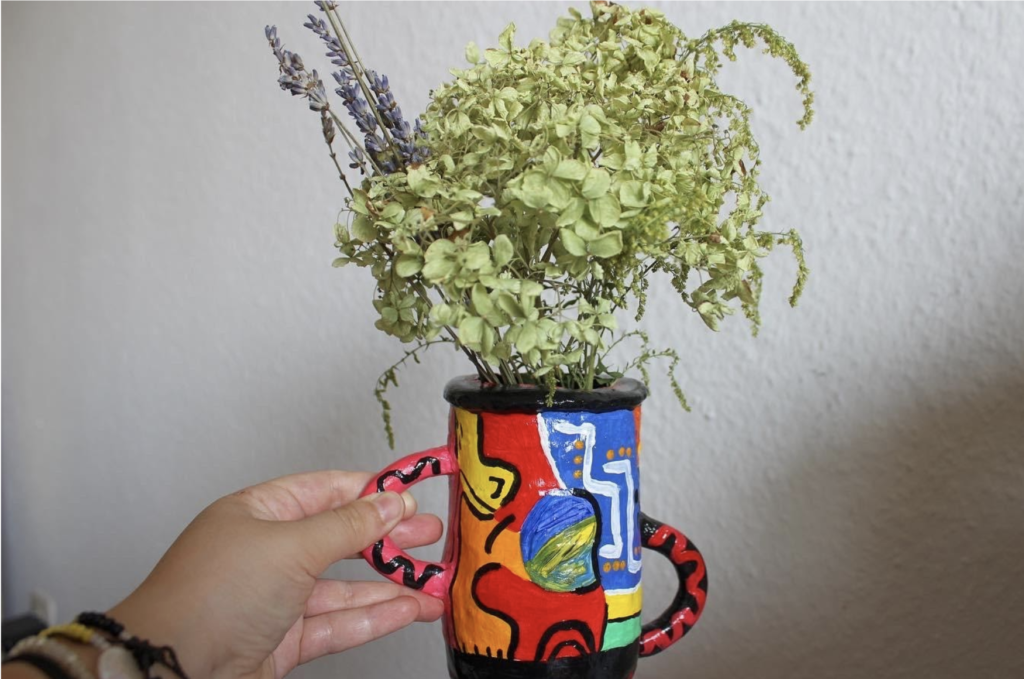 LMG: Are you self-taught?
HS: I am self-taught, and I keep learning day by day something new in this world of ceramics and pottery. Books and videos have been my best teachers. My home has been my daily school environment and I'm my biggest critic.
LMG: What is your experience with the art world?
HS: My experience in the world of art began when I was a child, participating in painting contests since I was 5 years old. As time went by I got more involved in the art of photography and I always had my camera with me. I explored, thanks to my love for photography, the most beautiful places in Honduras. Recently I started painting again but this time I realized that my style was no longer the same which I think is beautiful because we are in constant change. I love to mix abstract, modern art, and cubism using acrylic paint. A long journey in the search of my creative self eventually led me to ceramics which I feel fulfilled with.
LMG: Is there something you want to change about the art world? If yes what and why?
HS: In my ideal art world, art and artists in every part of the world experience equal appreciation, support, importance. Art is freedom and we all deserve to have it and everybody should be encouraged to experience it and live it in front of everyone.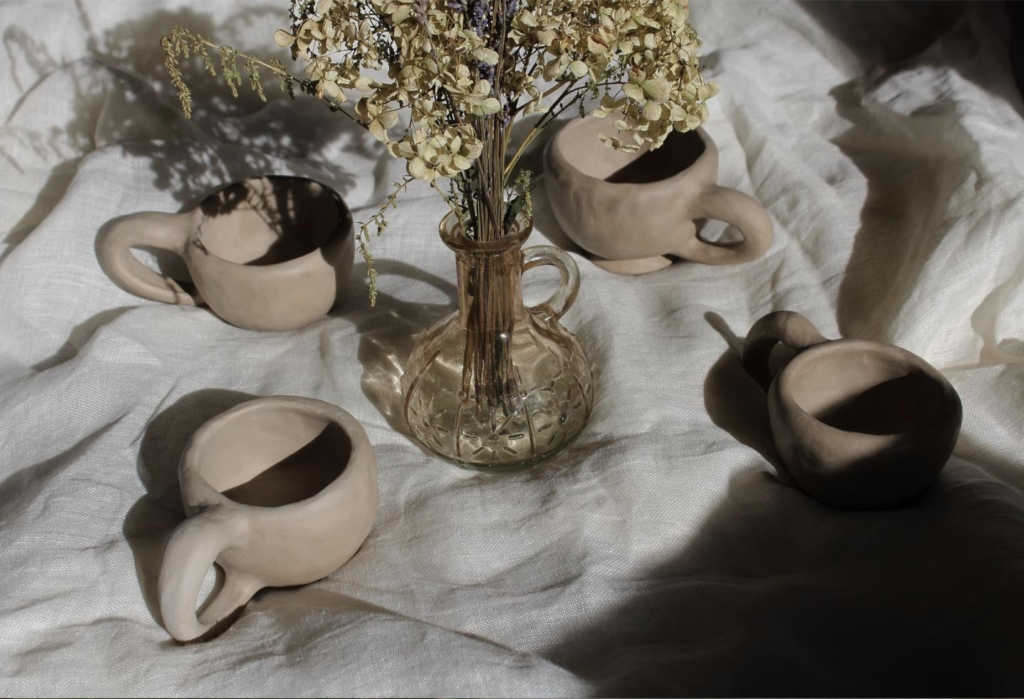 LMG: What do you think is the role of art and artists in our society?
HS: The role of artists and art in our society has many facets. Art is a medium of expression, through which we express our feelings and thoughts about ourselves and the world. We send emotional messages through art to the whole world. This allows distraction, freedom, healing, provocation, and inspiration. Art is the mirror of society and appreciating it together brings us all together. Art is the language we all understand.
LMG: What role does pottery and ceramics play for you?
HS: To value and treasure our history in general. Pottery and ceramics have always existed and played an important role in our everyday life in the past and present, all over the world. Pottery allows us to understand changes in society, art, culture, and evolution. My work is supposed to be a contribution to this history in the future.
LMG: What is your favorite part of creating a piece of ceramics?

HS: Being able to conceptualize an idea and make it come true. To get carried away and enjoy beautiful accidents because there are no mistakes in art and connect my mind with two of our senses, touch, and sight.
LMG: What does your creating process look like?
HS: I once read that a creative process is a dance between the inner and the outer, the conscious and unconscious. I would say that my creative process has no limits and, sometimes, it has no order. It is a battle between wanting to give life to your ideas and not having any ideas. In my creative process, I try to trust my instinct, the try and the error in ceramics is my best friend.
LMG: What inspires you?
HS: I come from a country rich in culture and art. My biggest inspiration comes from the Mayans. The Mayans….
To Read the full interview and gain a much deeper insight into her and her art, then subscribe to Art Uncovered's Patreon membership which starts at $5/month, and enjoy more content. Click here to join.
Copyrights to all the images goes to Hanna Seidel.
You can follow Hanna on social media!
Instagram – https://www.instagram.com/candu.ceramics/