Interview with the artist Jenifer Prince.
When I first came across Jenifer's artworks, I was instantly drawn into them. They are just so honest that you feel the love and emotions flowing from them, unfiltered. I also really love the 40's to 60's comic book aesthetic.
For the following I asked Jenifer if she wants to do an interview with me:
Luna Maluna Gri: Tell me a bit about yourself and your work.
Jenifer Prince: I'm Jenifer, I'm a lesbian visual artist and illustrator born and raised in Brazil. My personal work is focused on lesbian and sapphic narratives and I like to incorporate the vintage aesthetic to it – more specifically the 40's to 60's comic book and pulp art aesthetic.



LMG: How and why did you start creating art?
JP: I've always loved to draw and I always liked to use that skill as a means to express myself. Although I studied arts in college, my initial goal was to be a graphic designer, but I was drawn back to illustration and I ended up pursuing it as a career. In 2016, I won a poster contest for the Dyke March in San Francisco (where I lived during that year) and I realized that I wanted to keep doing that, I wanted to keep illustrating around that theme because that brought me so much joy and it was fantastic seeing so many people identifying with the poster I made. Even though I've always illustrated around that subject to express myself, my feelings and my desires, I consider that moment to be my official starting point when it comes to choosing art as a profession.



LMG: What role does making art play for you?
JP: Making art is important on so many levels to me. It's my profession, so of course it has the not-so-romantic sides, but it's also my relief point from the world's chaos. It's how I get to express myself and give a form to a thought or a feeling. It's my way to express who I am, how I feel and what I believe in. More importantly than all that, it's my way to tell positive stories of women who love women and to show how beautiful and sexy and imaginative that can be.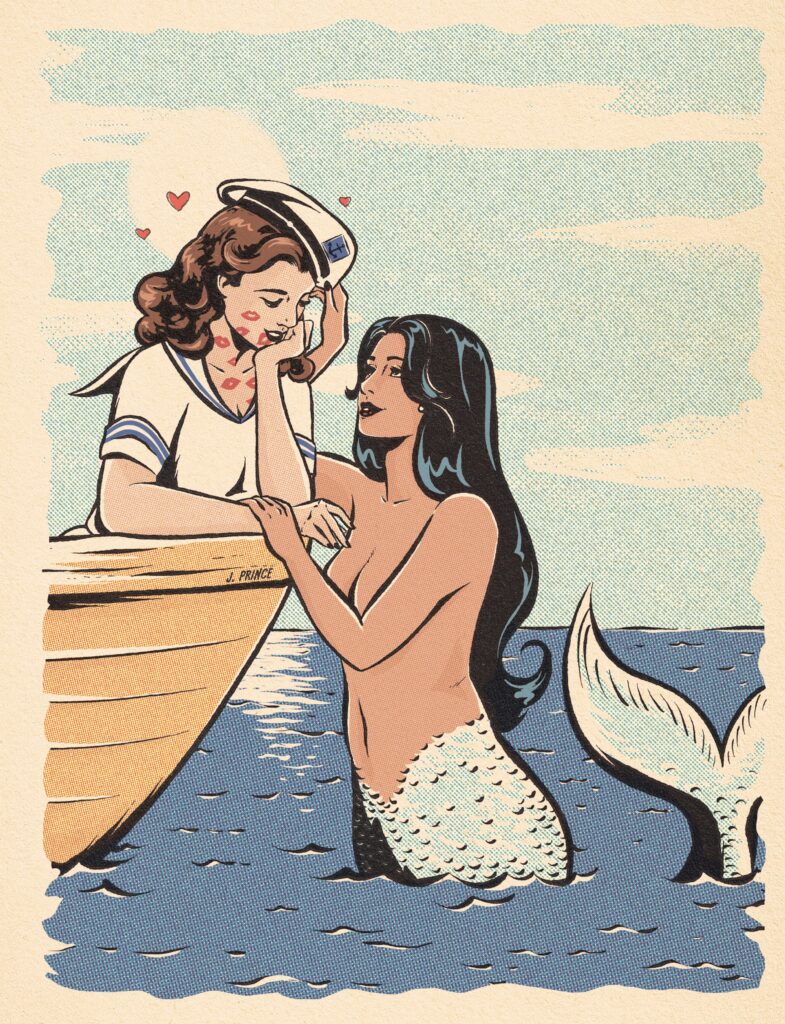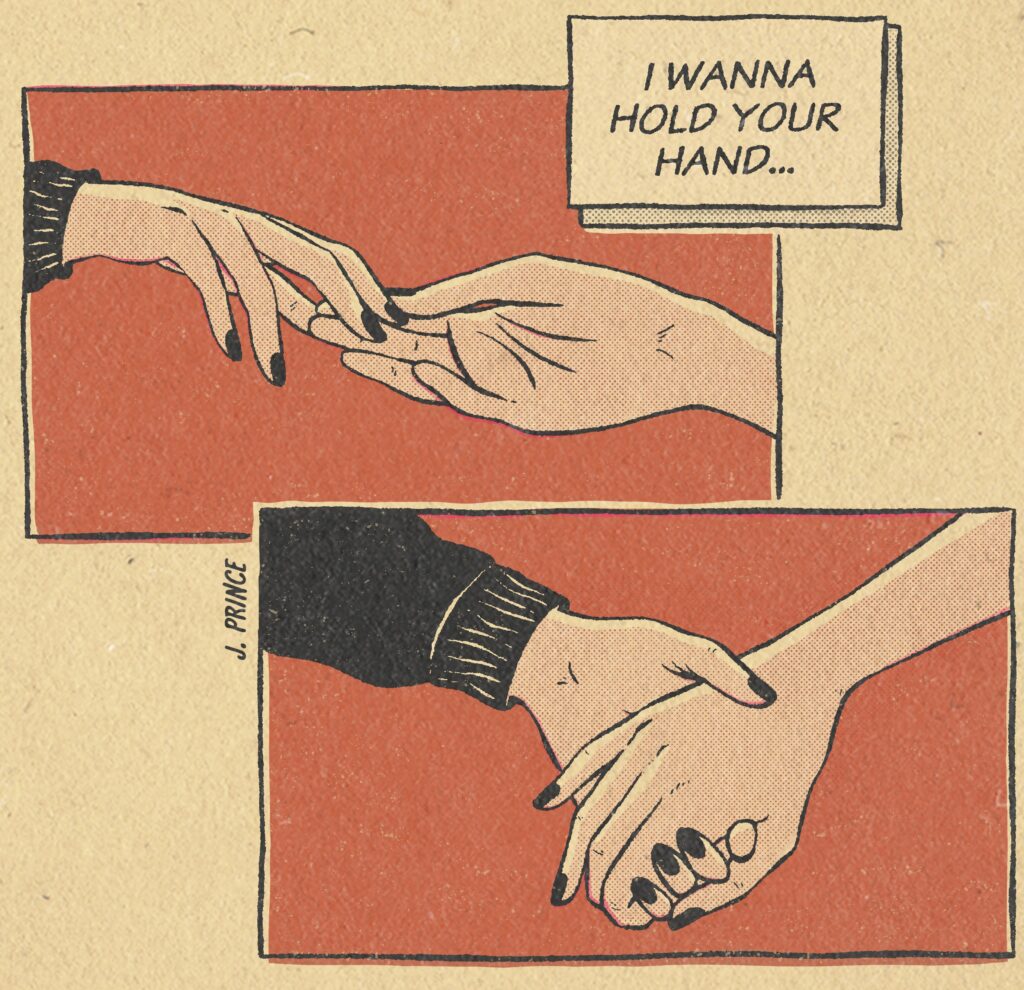 LMG: Is there something you want to change about the art world? If yes, what and why?
JP: Well, I think the art world is, gladly, in constant change. I love how democratic it's becoming, but I wish that was true for everyone and we know it's not (yet).
LMG: What do you think is/are the role/-s of artists and art in our society?
JP: I believe art and artists have many different roles and some subjective ones. To me, art is a means to social change and it's an effective way to express human emotions and connect with people. Those are the roles I use as guidelines for my own work and for the art I consume.
LMG: What does your creating process look like?
JP: I have a notebook where I write my ideas – it might be a sentence, a scene that came to mind, a dialogue I had with someone, a memory, something I watched or read… Whatever has inspired me. Usually, I open my notebook and think of those ideas. Then I start gathering references, sketching and I see where it leads me. It usually takes me two to three days to make an entire piece. I like to sketch it in one day and finish it in the other. And I also like to rest my eyes and get back to it the other day to see if I need to change anything, otherwise I'll keep looking at the image and I'll only see everything I dislike. It's really important to rest the eyesight.
LMG: What inspires you?
JP: I'm really inspired by whatever I'm going through in the moment, memories and conversations with my girlfriend – sometimes with my friends. I'm also heavily inspired by queer media: books, shows, music and movies. Visually, I'm inspired by golden and silver age comic books and pulp novel covers from the 40's to the 60's. I'm always researching about queer life and love in history, so that also inspired me a lot!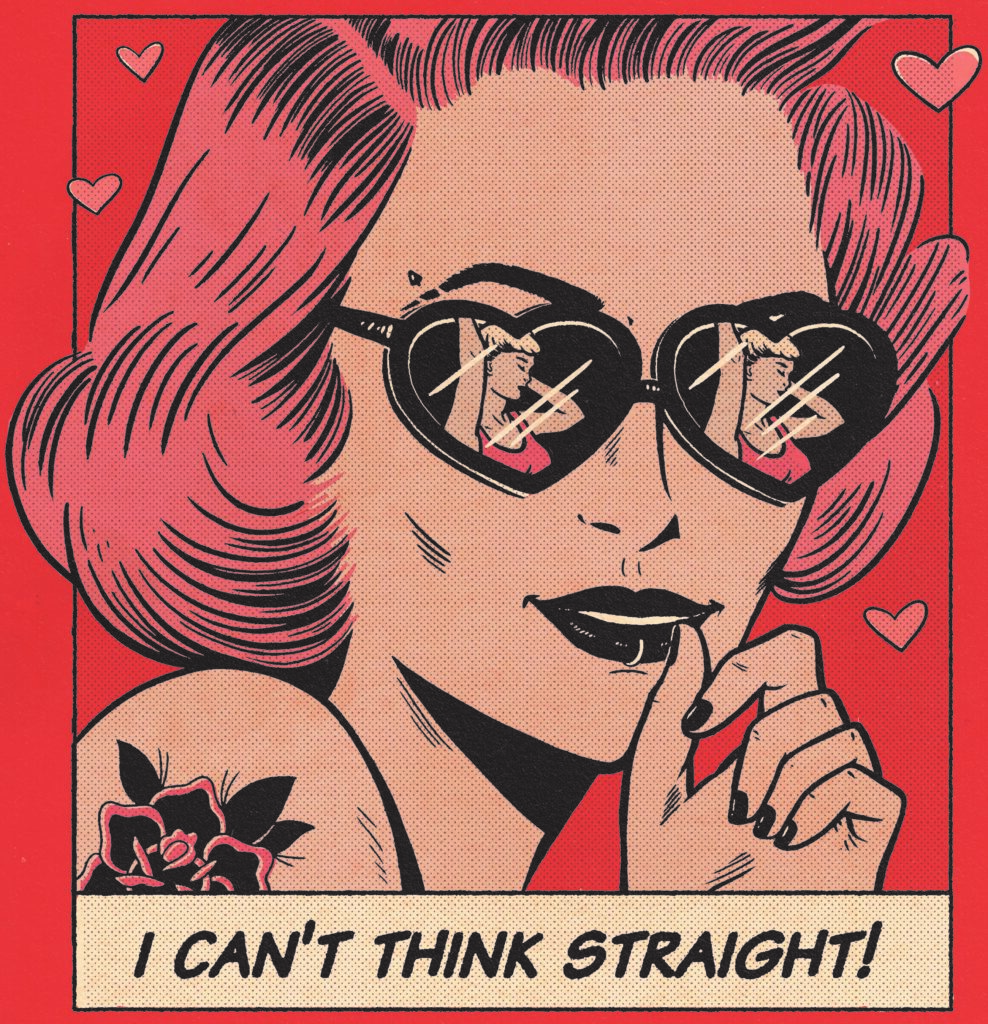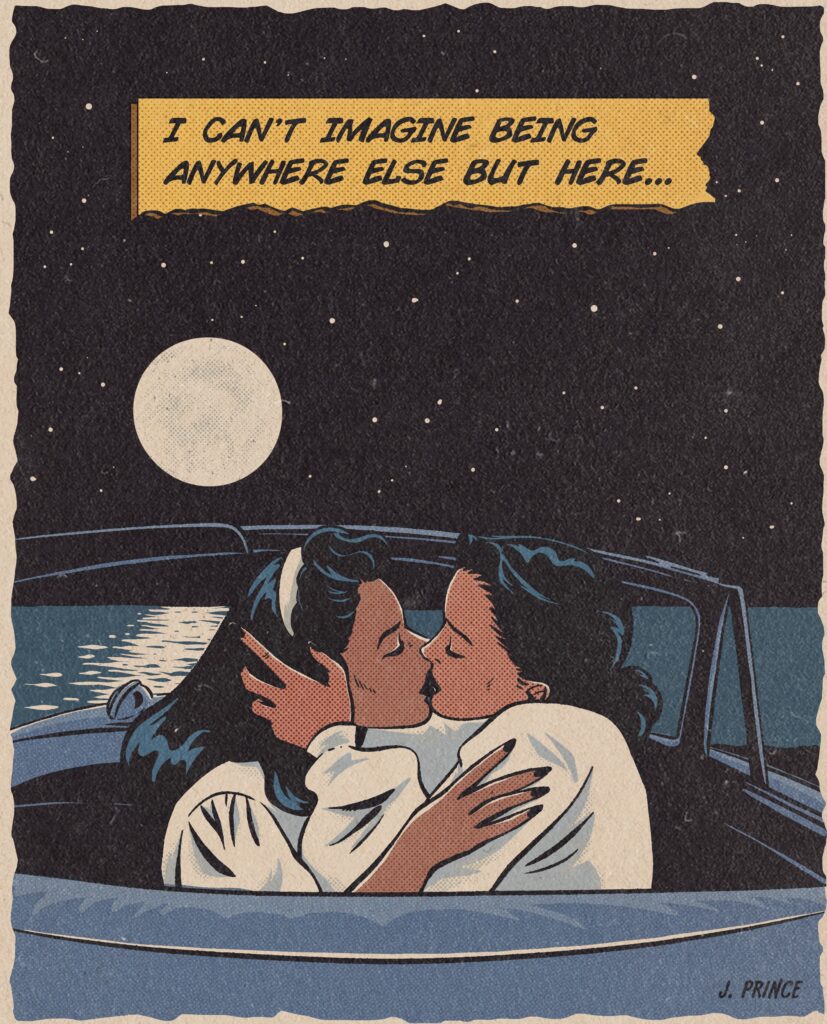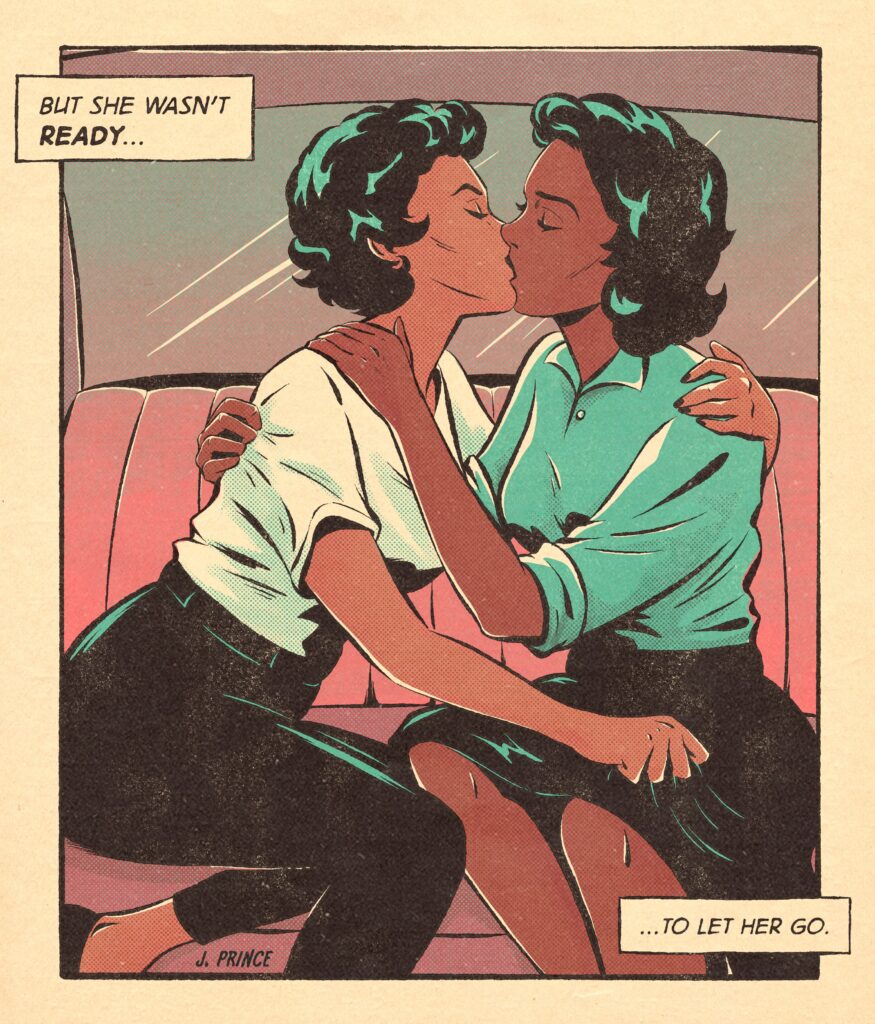 LMG: What artist/artists would you like to meet (dead or alive) and if you had one question what would you ask them?
JP: Andy Warhol! I'm not sure what I'd ask him, I think I'd just like to watch him living his life for a day or two. He's just a very interesting person to me. I'd also love to meet Sappho, but I'd just be there watching her sing one of her poems and I'd probably feel inspired for the rest of my life hahahaha.
LMG: What does a normal creating day look like for you?
JP: I think all of my days are normal creating days, I suppose. I just wake up and show up everyday. Sometimes the work flows beautifully and sometimes there's some struggle, but that's part of the process as well. Lots of coffee and cat cuddling are involved in the process.
LMG: What is something you can't create without?
JP: When it comes to the technical part: references! I hope I get to a point where reference is not needed, but at the moment it's so important. Sometimes I use myself as reference, which is fun because I have a gallery full of myself in weird poses. Another item I need everyday is coffee. I can't work without it!
LMG: Is there something you want to achieve in your art life? Dreams? Future plans? Or projects you would like to do?
JP: Well, I want to finish at least one short comic story in the near future, I'm slowly working on one, but I'm not a writer, so that's an exploration exercise that's being very interesting. I also want to experiment more with traditional media like ceramics and painting and see how I can fit my work into that. Other than that, I just want to keep creating. I'm always excited to work on my next piece.
LMG: Do you think there is something you can bring to this world through your work as an artist which you couldn't in any other field of work?
J P: That's a hard question! I guess I wouldn't be able to connect with so many people if it weren't through my work as an artist. I'm not sure if any other field I'd choose would have the same effect it does in me and in others.


Copyright to all artworks and photos: Jenifer Prince
Instagram: https://www.instagram.com/jeniferrprince/
Website: https://linktr.ee/jeniferrprince