I came across Dissolvve's artworks by accident but I was caught by them from the first moment on. Her artworks have a very dreamy style to them like you are entering another world when you look at them. They are very clear and direct, straight to the heart but hold a certain vulnerability and rawness. This honesty and directness may also be what makes them so powerful at the same time.
For the following I asked Dissolvve if she wants to do an interview with me:




Luna Maluna Gri: Tell me a bit about yourself and your work.

Dissolvve: Hi! I am Iman, I am a mixed media artist currently based in France. I have always had a thing for anything creative – drawing, painting, embroidery. For a few years now, I have been focusing on mixed-media collages and art journaling. And I have recently begun to add a video component to my art, which I am very excited about! I draw from my personal experience and inner feelings to create pieces of art. Most of the pieces I share on my Instagram account are directly taken from my personal diary and are a reflection of what is happening inside of my ever-changing state of heart.




LMG: How and why did you start doing collages?

D: I started journaling, more or less consistently, when I was around 9 years old. I wanted to document my life so badly and would feel extremely disappointed in myself when I could not bring myself to write in my journal every night. In middle school, I started to draw in sketchbooks, leaving journaling behind. After a while, my sketchbooks became more and more personal, with added lyrics that were related to my current angsty teenage situation and quotes from the movies I had just seen. I still had that urge to have a place of my own where I could write down what I was experiencing. In high school, I started to journal properly again, with an important artistic component to it. After a while, around 2016 I think, collaging came into play quite naturally as it allowed me to illustrate the lyrics I was adding and the movies I was seeing. It then evolved to what I do today, which is collaging to document my life and feelings !







LMG: What role does making collages play for you?

D: It might sound dramatic, but it is the catharsis I need in my life in order to function and not be driven insane by the crazy amount of feelings I bottle up. It is also a manner of documenting my life: as a nostalgic person, it is extremely important for me to remember as much as possible. That is why I journal, and collaging is an inherent part of my journaling. It is, for now, the best possible way I have found to express myself artistically, as it gathers everything I love in art – playing with colors, textures, and all kinds of media, finding aesthetic ways to convey an idea or a feeling, expressing my inner thoughts without unveiling too much of myself.







LMG: What does your creating process look like?

D: I must admit I do not have a clear process, it is kind of ever-going: I always screenshot lyrics and poems, save images I find interesting, collect memorabilia, take notes at unreliable hours of the night, make lists of things to create, and let it all sit and roam around my brain for months. It also depends on whether I am working traditionally or digitally. I will tend to come back multiple times to a digital piece when a traditional one – or even multiples in a row – will get done in one sitting. So, the process, if I can call it so, often starts with a feeling, painful or joyful, most of the time coming from a place of nostalgia, something that has most likely been on my mind for a while, a random thought is written on the message conversation I have with myself in order to keep track of the poems that come to me right before I fall asleep. And then, once said feeling has made its way around my brain an unreasonable amount of time, I feel the rush to give matter to it, though colors and words and textures and free of right images, that's when I create it!



LMG: What inspires you?

D: As most artists, my inspirations are very broad. They're also kind of obvious: music, poetry, books, movies, the dreams I have. My personal life and the way I see and react to the world inspire me too. I try to draw from the things I notice around me that other people do not always take into consideration. I try to work with the peculiar feelings a view, a word, a sensory experience will provoke in me: this kind of feeling is proper to each and every individual, and I like to think my collages can sometimes convey the very precise feeling I experienced as an individual. I would say my memories and what I made of them is one of my main sources of inspiration, too.






LMG: How does a normal creating day look like for you?

D: I almost never have creative days planned. It comes pretty unexpectedly and I can practically never sit and create if I do not feel an urge to do so beforehand. I do set aside evenings to journal when I find the time to – which I have failed to do in the last few months, unfortunately. My favorite time to create is at night, and my favorite place to do so would be in my teenage bedroom in my parents' house!



LMG: Is there something you want to change about the art world? If yes, what and why?

D: I can only talk about the art world I know, which is the digital one. It is a difficult question because I do find it extraordinary how the Internet has broadened our horizons when it comes to art. You have access to an incredible amount of incredible art from incredible artists, you can share your art with thousands of people, and you get to reach out to people who inspire you and actually get a response. It is still crazy to me that people from around the world can view my art and tell me it inspired them or helped them in a way! But I do hate the feeling of becoming a content creator rather than an artist every time you post on social media, I do dislike the way we have to rely on social media to be seen and heard. Something I would like to change about the real-life art world would be how accessible it is: pursuing a degree in the art field and making your creative passion your career is still mostly reserved for privileged people. I hate how art schools are mostly filled with people who have had the time and education to get accustomed to art growing up, and I also hate how museums do not always feel like something you can have access to when you don't belong to a certain part of the population, as it is something I have experienced first-hand with my immigrant parents.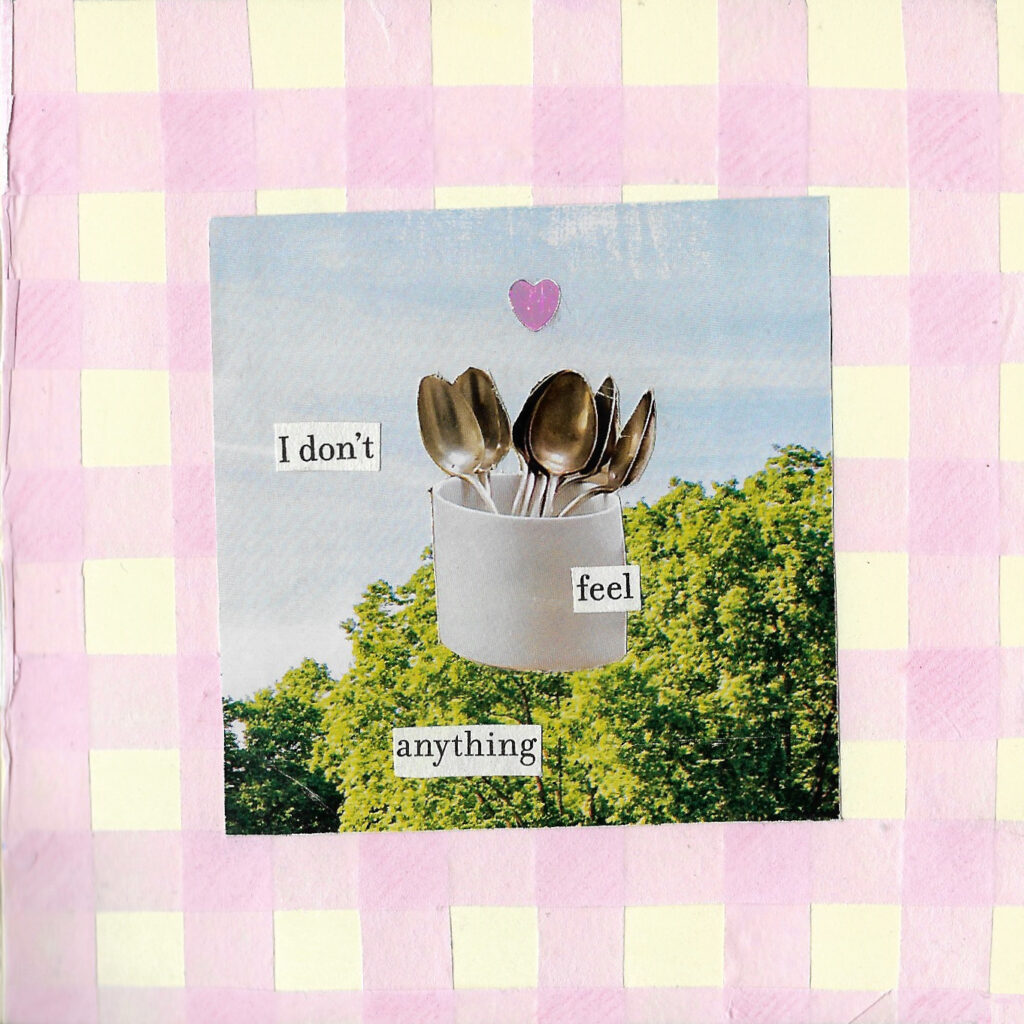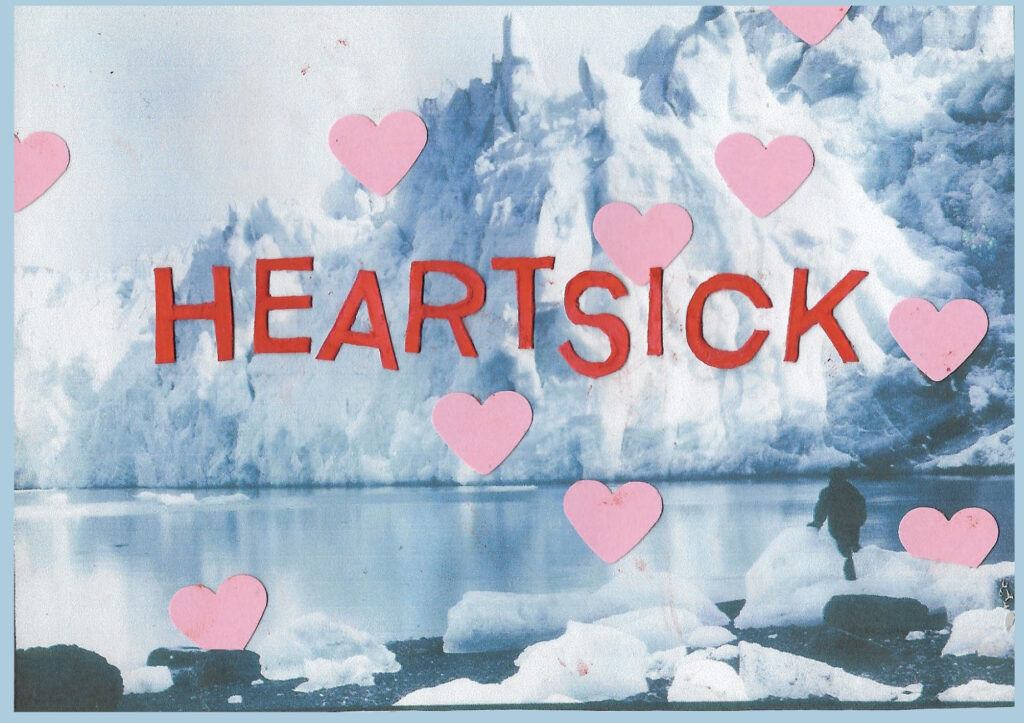 LMG: What do you think is/are the role/-s of artists and art in our society?

D: I think we are here to make people feel things they would not feel any other way, add to their life through our very peculiar vision of the world, make them feel seen and heard, and always bring wonder to the table. I also think art can be a very efficient, powerful, and beautiful way to convey a message.



LMG: What artist/artists would you like to meet (dead or alive) and if you had one question what would you ask them?

D: That is a very difficult and intimidating question to me, I have been thinking about it non-stop since I first read the questions of this lovely interview and I have not been able to come up with a good answer other than this one: I would much rather gather the artists I love most and listen to them talk about subjects on which I want their input. I would gather Paul Eluard, René Magritte, and Florence Welch and have them talk about lucid dreaming and the dreams they have at night, and what they think it means. I would force René Maria Rilke, Claude Monet, and my dear friend Océane to have tea with me in a garden to talk about poetry and seeing the world in wonder. I would love to have Annie Ernaux, Marcel Proust, Joan Didion, and maybe Muddy Monk together to talk about memories and childhood and nostalgia and documenting life. And so many more!



LMG: Is there something you want to achieve in your art life? Dreams? Future plans? Or projects you would like to do?

D: It may sound a bit ridiculous, but the first thing I would like to achieve is finally being able to call myself an artist without feeling like I do not have the right to, and then maybe link more of myself and my person to my account. To finally not be embarrassed by my art and show my account to my friends and relatives would be a huge step for me! My ultimate dream as an artist right now would be to have a piece be exposed somewhere – a cafe, an art gallery, someone's house. I would love to do more album cover art. A dream would be to make a film poster, how cool would that be! I absolutely love cinema and would love to get involved in the film industry somehow. As for more achievable realistic plans, having a little shop where I print my own prints and zines would be nice!


LMG: Do you think there is something you can bring to this world through your work as an artist which you couldn't in any other field of work?

D: I think I have a good eye for colors, matching elements, and aesthetics, which I can bring to the world in one of the fields I study, which is architecture, but in a way so different that I do not think they are related. I also feel things very deeply, in a very personal manner. I think art is my way of sharing my take on the world around us. It could not be expressed any way else than by collections of images, words, and scribbles of colors. It isn't anything revolutionary, or mind-blowing, but it is, my very own.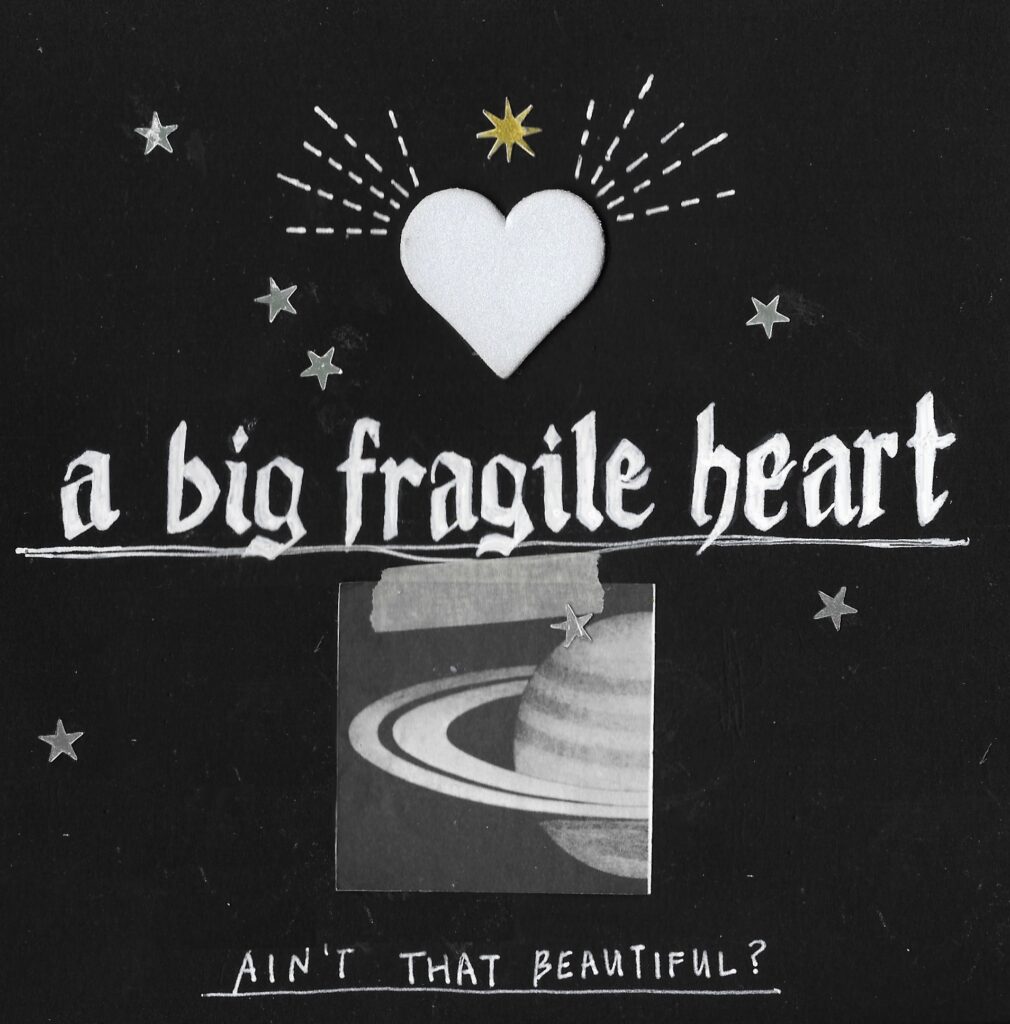 Credit to all artworks: Dissolvve

Instagram: https://www.instagram.com/dissolvve/