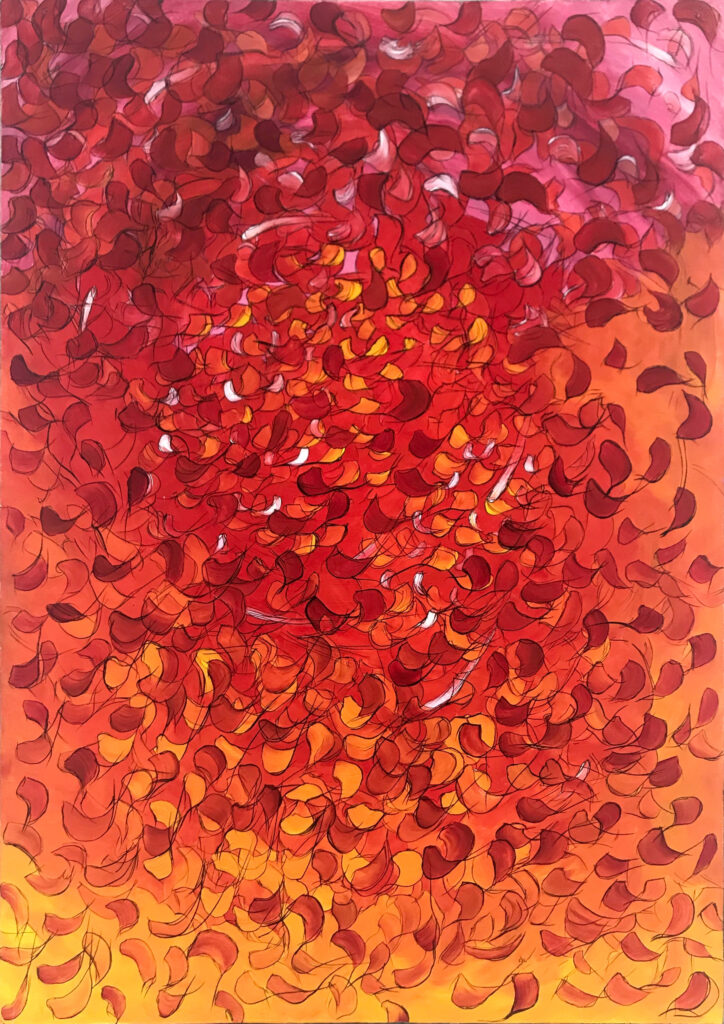 Moving particles, almost silently seeking their unstable place in the scene, in a slight movement or in a gust of air. Bringing distinct sounds, in the midst of an immense silence that permeates them.

Let's Float by Shee Gomes
Burn it Softly
The two poems I'm submitting came after a long hibernation. They are separate, but entwined, coming from a rebirth of my writing practice. It was quite something to find that spark again. Before them I'd just write things down and forget what they are. After a while, something shifted—I was compelled again to come back and find truth in them. To make them poetry again. That perseverance and evolution has kept me warm through the winter. I hope the reader feels it too, or at the very least, finds something they need.

Ananta Prayitno
Reclaimed by the sea 
I dream in saltwater
and wanton kelp.

Is it Janet or is it Darren?
Is it down by Nehalem,
throwing rocks into a small pile
to make up for not knowing? 

Is it ritual trains looping 
through the city middle like passing tide
between bookcases,
between rocking horses, 
between sitting next to someone 
who's wearing my shoes?

There I go again,
staring quiet into the solemn how
so I can digest it more and more.

In Kembang I give myself a single rose
and burn it softly,
before passing out to Gareth's voice.

Here's how I used to repeat it 
as if I was really sure:

I will stand in Sutro surreality
and fall into the waves so hard 
my bones shatter.

Then just like that 
all my morbid thoughts exclude.
About the Artists
Ananta Prayitno is an Indonesian writer imported to Chicago. His work can be found with beautiful days press, Anklebiters Publishing, and Maritan Press, among others. He is @ananter most places and would love to say hi.

Short Bio of Ananta
Sheila Gomes Based in Brazil, with a degree in Digital Design, she began her work in visual arts the same year she graduated from college in 2009. Shee has been showcasing her work in a variety of exhibitions, collaborations and projects, with curated works featuring international books and magazines.
Her work consists of non-objective painting with expressive colors and brushstrokes that seek harmony and a certain sonority in each composition as a way of translating her perceptions of the world. For Shee, art transcends cultures, concepts, ideals and time itself, connecting us with all that we are. Her purpose is to unveil the new, and expand this connection.

Short bio of Sheila
Follow them on Social Media
Ananta Prayitno – Instagram
Sheila Gomes – Instagram
Explore works of art and literature from around the world inspired by the beginning of Spring, the changing of the Seasons, and the anticipation we feel after the standstill of winter.