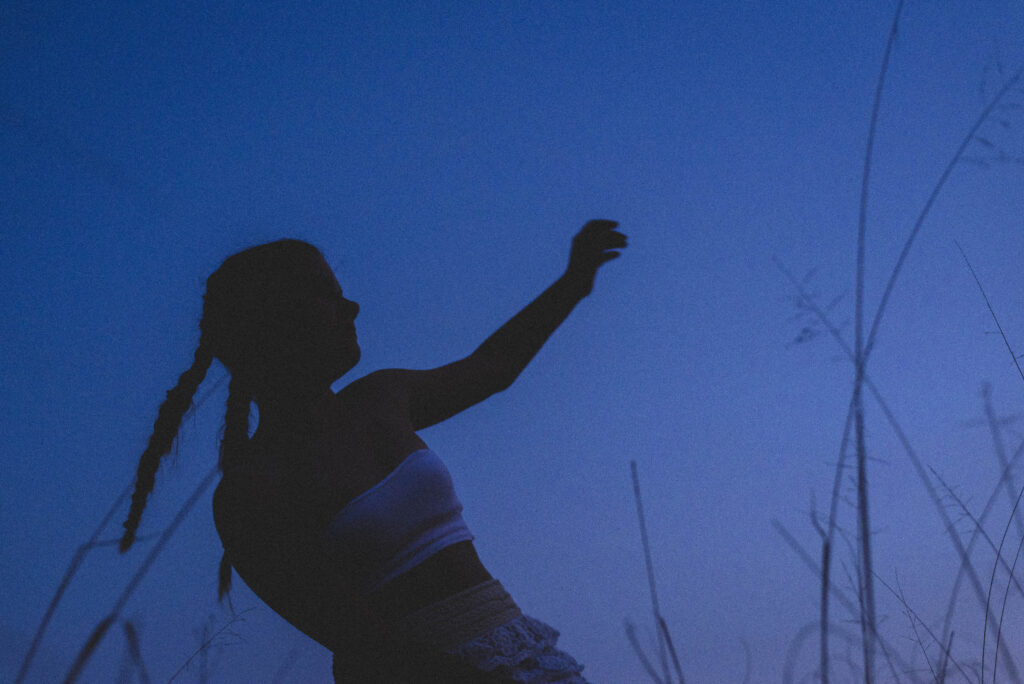 These Images embody the feeling of stepping into Spring. Seeing the colors of a sunset drift into the night, the sunshine pouring out from the clouds, the flowers blooming once again. The longer days, ample light and warmer temperatures erg me to be outdoors creating art. I hope these images resonate the feeling of joy that only comes with Spring.

– Photography Taylor Butler
"Carn Fadryn"
My poem 'Carn Fadryn' is inspired by a small mountain in North Wales. I wrote the poem on a log cabin trip with my family and felt moved by the incredible scenic views around me. The poem ponders upon the subtle changes in nature which completely transform a landscape and your perception of it. The mountain is a fixed moment in nature, reflecting the ever-changing. I want the audience to take away the fleeting moments happening each day and the importance of paying attention.

– Poet's Note
Clouds kiss the summit
to gently conceal its dimensions.
Idly perched between meadows,
winds and contemplation,
to greet the sunken land in song.
Tinted luminance scurries
over wire and low hedges,
to fall gracefully out of sight.

A halo gifted by the gods
to pierce the grey ripples.
Tremors embrace these brittle hands,
stabbed gently by anguished wind.
Leaves pirouette into shadow,
the branches oblige in succession.
Chittering echoes of timber 
grace the sleeping land. 

As dawn emerges, 
birds waltz upon the open sky.
A landscape uncoiled from darkness,
in the offering of golden pools.
Flowers painted with light,
cohesion scattered like seeds.
I gaze towards a small mountain
that once roamed the ether.  

Follow them on Social Media
Benjamin Parker – Instagram
Taylor Butler – Website
Explore works of art and literature from around the world inspired by the beginning of Spring, the changing of the Seasons, and the anticipation we feel after the standstill of winter.