The love for the ocean, the blues of California beach, listening to the waves while holding the camera lens closely, that's how yearling came to birth, inspirational photography that captures the soul and remains in your heart like a sweet summer love.

Rays of Sunshine is Vivd
Amira Hassan: Tell our readers your artistic background.
Tiffany Hutter: I am grateful that I come from a very artistic and creative family, so art has always been a part of my life. I developed my love for photography in high school and went on to study film at the university in Los Angeles. Los Angeles was full of opportunities in TV, movies, and photography. I worked in many different jobs both in front of, and behind the camera. I've had quite a varied artistic background, but I met so many wonderful people and learned valuable lessons along the way.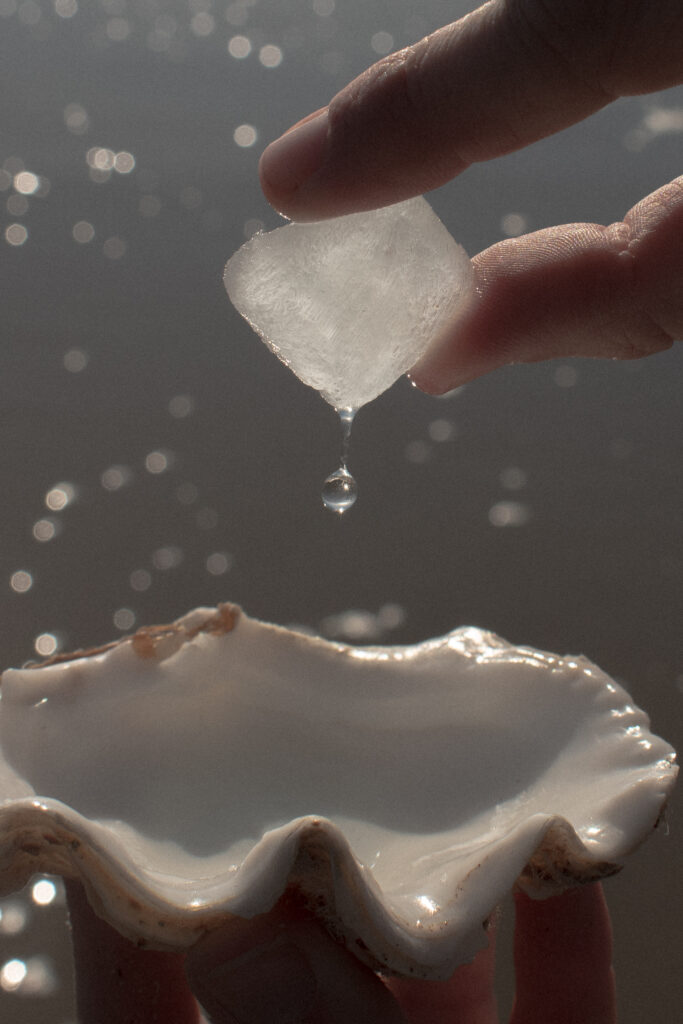 2. How did you come across your creative side?
I was a pretty shy kid and my Mom put me in dance classes at a very young age. I think that it helped me get out of my shell and express myself. Creativity was always nurtured in my house and because of that I have sought out friends and loved ones who also value the importance of creating. It's a part of everyday life. Photography has helped me stay open and available to the world around me. My creative side is constantly evolving. 
3. Why have you chosen this aesthetic theme for your Instagram page?
I believe the aesthetic theme for my Instagram page found me! During Covid lockdowns in Los Angeles, I would take long walks near the beach with my camera and just watch the shoreline, listen to the waves, and take it all in. I have loved the ocean my whole life, but the quietness of the coastline during that time was so different. I started an Instagram page as a place to hold and share those photos. I named it yearling because I really felt like it was a new start. As the page evolved, I wanted to hold on and remember that feeling of being in a pure, non-judgmental beginning; free to grow and play. 
4. What is the message you want to spread in the creative world? 
Always keep learning, but never wait until you think you have mastered something to share it. People want to go on that journey with you. If you have good boundaries, there can be so much positivity and support in social media. Also, remember to make room for the quiet and pay attention to what you are given to work with creatively each and every day, it's endless. 
5. Can you share your creative process in making your posts of photography?
It is always changing, but I like to share what I am excited about or recently worked on. I use a planner app because the aesthetic of the feed is very important to me. I want each photo to build on a mood I am creating on my page. It's a part of Instagram I really love! I keep captions to only a word or two that sparks some thought or sets a mood. I like the photo to take each person somewhere without much guidance from me. Sometimes I will quote a favorite poet or teaching. 
6. Your captions are always inspirational, full of cultural knowledge, and quotes from great poets and films. How do you research your rays of sunshine?
I read a variety of books and watch a lot of movies, so I often have words, sayings, and quotes saved in my head. When in doubt, I love a good pun! Sometimes a photo will remind me of a poet or writer I love, and I will search their work for something that feels right. I also love to repost beautiful quotes or poems I find from other Instagram pages to my stories. 
7. When do you feel most inspired?
I feel most inspired when I am by the water. Water is always changing and the connection between light and water is a dance. It makes me feel open to the world around me.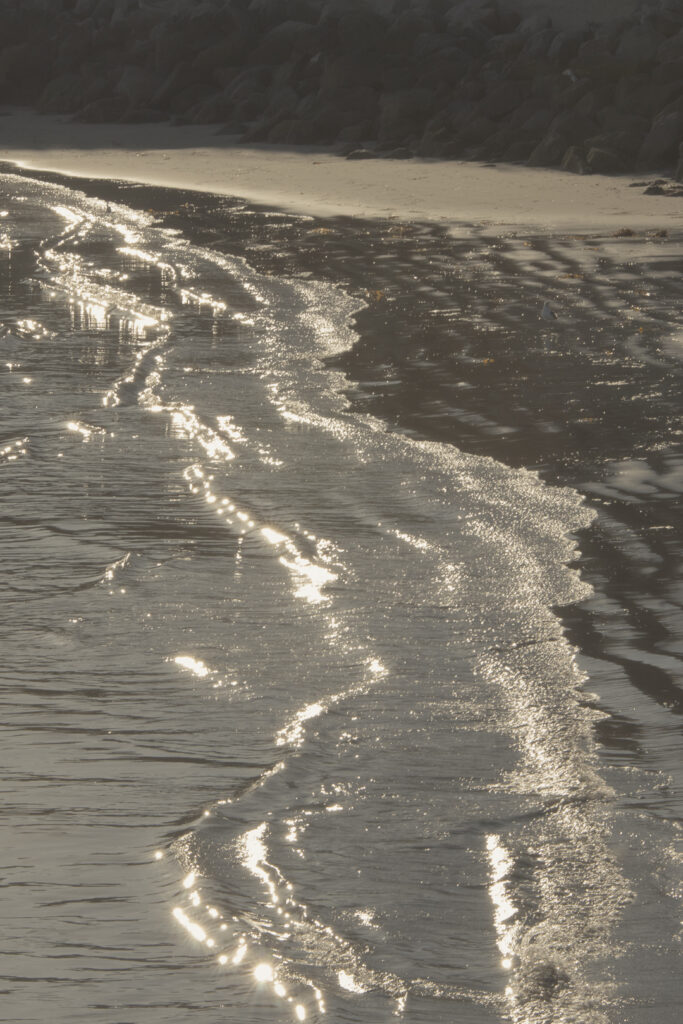 8. Share a quote from your favorite Writer that resonates with you.
I have a million favorites, but I go back to Mary Oliver time and time again.
"To pay attention, this is our endless and proper work." Mary Oliver
9. What value would you like to amplify in this world through the rays of sunshine on your page?
The value of our connection to nature is very important to me. The world around us is changing so quickly and I think we can use platforms and pages to highlight the beauty of what we have and what we stand to lose if we don't protect it. 
10. What content creator you like the most?
There are so many inspiring creators on social media, I can't pick just one. Photographers, designers, stylists, painters, sculptors; I love to follow artists from different mediums and different points of view. It keeps the social media experience alive for me and (maybe?) confuses the algorithm…which I love! 
11. What would you love to achieve in your dream plans?
I would love to continue to work on beautiful projects with like-minded brands that support sustainability, social responsibility, and traceability. Creating for something you believe in is incredibly rewarding. 
12. Do you think there is something you can bring to this world through your rays of sunshine on your page?
Sharing the world through my eyes is something I am grateful to be able to do and having a space to share that creation is so valuable. I like to think it may brighten someone's day, make them feel at peace, or inspire them to look at things differently. You never know how your work will be received, but I believe the feeling behind the creation of it and the way you live your life are all mixed in.
13. Share with us the most beautiful testimonial you've got from your audience that touched your heart deeply and added valuable insight?
For me, the most beautiful testimonials are the little ones along the way, like a person that found your page and said it made them feel like they were right there by the ocean, or a fellow creator who said your work inspired them. 
Follow her on Social Media
Tiffany Hutter – Instagram
Editor Amira Hassan introduce a new interview series on the uncoiled magazine website about a collection of instagram pages that have added an immense cultural value to our daily lives, they have added rays of sunshine in our intellectual mind with daily posts about inspiring poets, artists, photographers and writers. They enriched our world with quotes from heartfelt classic movies, from Breathless in French new wave films, to Studio Ghibli beautiful and colorful movies. We would like to give the spotlight to these personalities whose work is most valuable in the social media world, and their creative endeavors deserve recognition and appraisal.