I discovered Clémence's artworks at the exhibition 'No dancing allowed' at the art space Q21 in Vienna, and was fascinated by it from the first moment on. Her works are so vibrant and full of life which sparks over to you as a sense of happiness when looking at the illustrations. They also contain a certain peacefulness and at times vulnerability which forms a connection straight to your heart.
For the following I asked Clémence if she wants to do an interview with me:


Luna Maluna Gri: Tell me a bit about yourself and your work.

Clémence Mira: My name is Clémence Mira, I am an independent illustrator and graphic designer currently based in Nantes (France). These last three years, I have developed a personal visual style which consists in using a black contour line made up of repeating, flexible bumps around everything I depict.



LMG: How and why did you start creating art?

CM: I used to draw a lot before, in a more basic way. Then when I started studying design, I gave all of my creative energy into my studies. It was very interesting and I did found a lot purpose in making my creativity useful for others, but for six years I completely stopped drawing on my own. After completing my master's degree at the end of 2018, it felt like I suddenly had time and headspace to create only for pleasure. So I started doodling again and very intuitively, I slowly built my own visual language. Then Covid gave it a kick because when everything went slow, freelance work was light, and this gave me the chance to focus even more seriously on my art. When I showed it to my friends, comments were very encouraging so I just kept on exploring it. Up to now, it's been a very nice and enlightening trip!



LMG: What role does creating art play for you?

CM: For me, it is really a way to reach out, meet new people and support projects and communities I feel close to. It surely helps me navigate this world in a more exciting and comforting way because it bring out a sense of purpose everyday.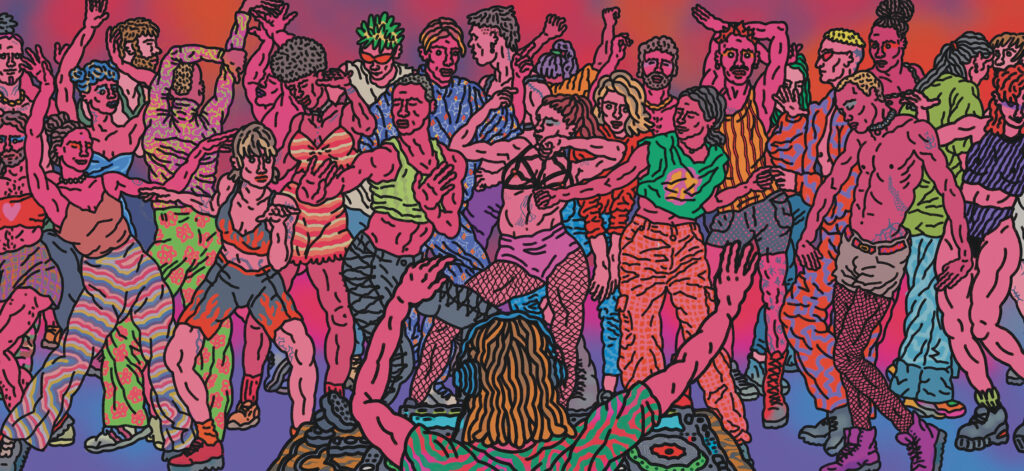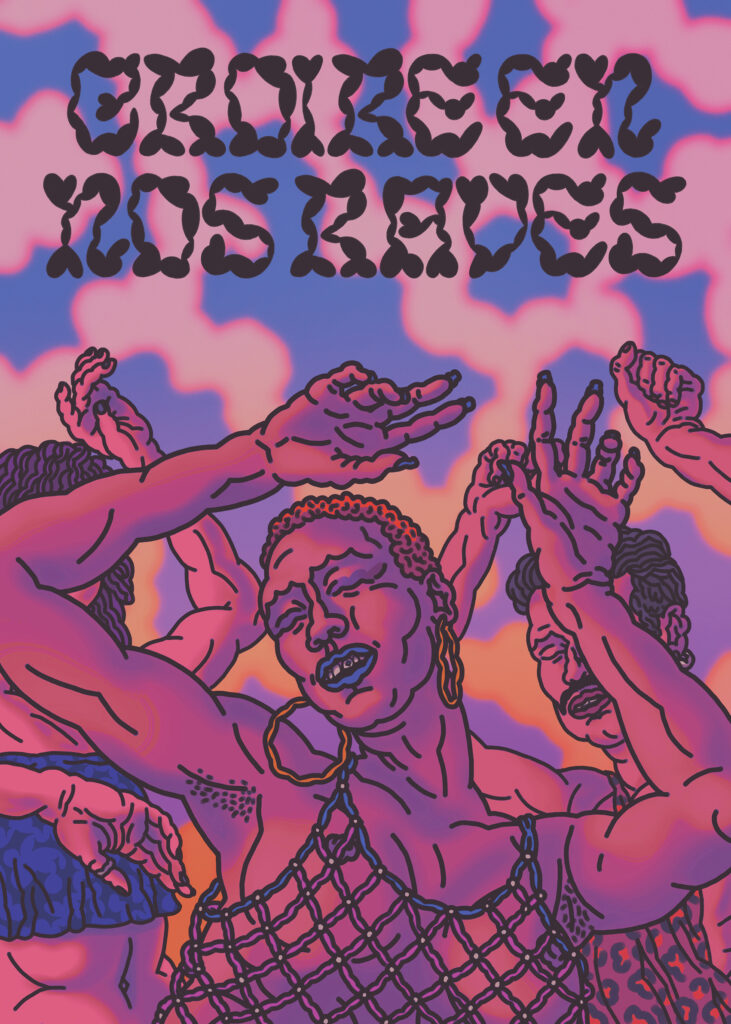 LMG: What does your creating process look like?

CM: I usually start by putting some music on, writing down some words and making small sketches. Then I switch to my graphics tablet or I-pad where I can quickly test out my ideas and follow my intuition. When drawing complex body postures or scenes, I like to use photos as background models to distort bodies and objects with my bumpy line in an instinctive yet coherent way. Likewise on paper, I usually start sketching realistically before drawing with my own style. The more I practice, the more I develop my own aesthetic rules of how to generate these curves. I guess this process will evolve better as I gain more confidence riding these wild pulsating lines.



LMG: What inspires you?

CM: In the content, I have been inspired by rave culture, music, people and personal life experiences. In the form, at the beginning, I would say that Keith Haring really inspired me, I loved his bold black lines and the subjects he talked about. Now, I would say that any shape in the cultural or natural world that reminds me of my style attracts my attention and may give ways to new creative explorations.



LMG: What is your experience with the art world?

CM: If you are talking about art exhibitions, I've only done 5 so far! Exhibiting my creations is very new to me as I come from the design world, not the art world. In 2021, I started printing out my work and did some small collective and personal exhibitions. Then in 2022, Bogomir Doringer offered me a chance to do a one-month art residency at Q21 in Vienna with the goal of making an artwork for his exhibition «No Dancing Allowed». At first, I remember feeling that imposter syndrome, that I was not a real artist, just someone drawing dancing bubbly characters. In the end, it was the most interesting art experience I had until now. The exhibition was exactly about what I loved and artists exhibiting there were all amazing. Shout out to Bogomir and Q21!



LMG: Is there something you want to change about the art world? If yes, what and why?

CM: I wonder if one day new artists won't feel this imposter syndrome I just mentioned. Wouldn't that mean the art world has changed a lot?



LMG: What do you think is/are the role/-s of artists and art in our society?

CM: I believe art is there to trigger conversations between people and within ourselves. As for artists, like scientists who keep researching and analyzing the complexities of the physical world, artists should keep experimenting with their art, explore thoughts and emotions, so as to depict the world through as many perspectives as possible.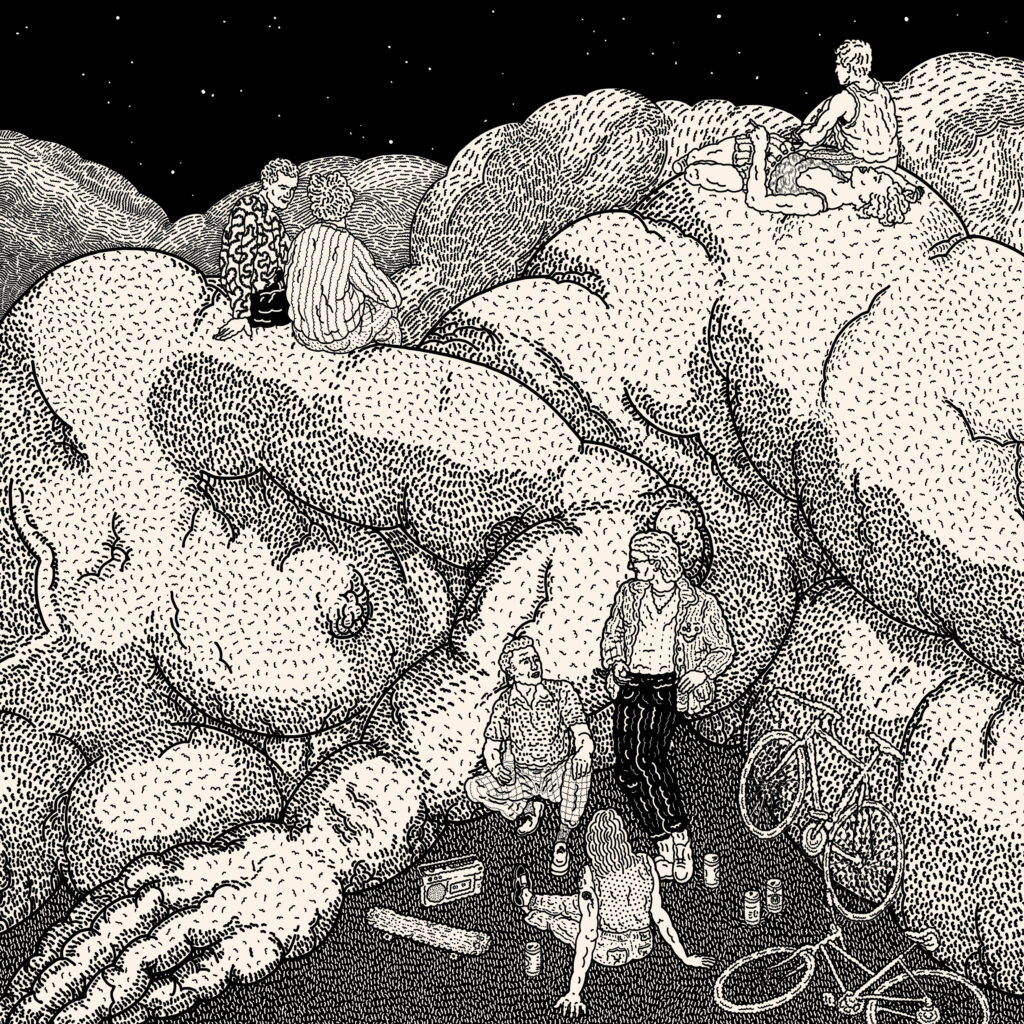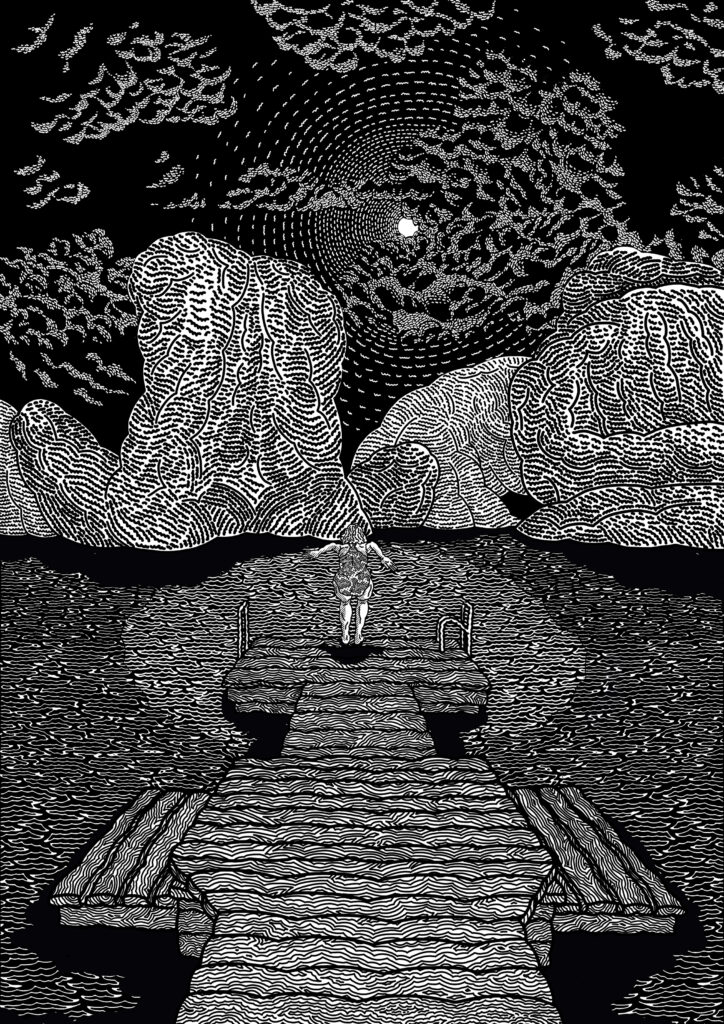 LMG: What artist/artists would you like to meet (dead or alive) and if you had one question what would you ask them?

CM: I would want to meet up with Van Gogh, Yayoi Kusama and Alice Coltrane somewhere, maybe in Berlin, and ask them if they would be interested in making an art collaboration all together about «repetition».



LMG: Is there something you want to achieve in your art life? Dreams? Future plans? Or projects you would like to do?

CM: I am eager to keep exploring this bumpy style through as many tools and ways as possible, from painting to 3D, sculpture and animation. My goals are also to dig deeper into the substance and allow my art to express itself freely and truly for as long as possible. I want to find more art residencies and exciting projects, meet more people, travel and work from different places.



LMG: Do you think there is something you can bring to this world through your work as an artist which you couldn't in any other field of work?

CM: Maybe I can just bring another way of seeing things.




















Copyright to all photos and artworks: Clémence Mira

Instagram: https://www.instagram.com/clemencemira_/
Website: https://studio333.design/