I discovered Kinga's art through Instagram and was immediately blown away by it. I love her use of colours and they are just so powerful ! At the same time though very touching, like a direct connection from when you are looking at the paintings and your heart, and also very honest.
For the following I asked Kinga if she wants to do an interview with me:



Luna Maluna Gri: Tell me a bit about yourself and your work

Kinga Jakabffy: Hi, my name is Kinga Jakabffy. I am a painter currently based in Vienna with a strong focus on portraying women, non-binary and trans people in self-determined and loving poses. In my work, I aim to celebrate connectedness and ease of life in Mediterranean settings, while raising attention to the ongoing challenges for equal rights, identity empowerment, and sexual freedom.
I ask questions like: In which settings do you feel most comfortable and the most like yourself? In what ways do you wear a mask in your everyday life to fit a role expected of you? As a large portion of society feels entitled to judge your gender or sexual orientation, how do you find the freedom to be your true self?



LMG: How and why did you start painting?

KJ: I remember being four years old and looking at a doodle of a bubbly figure by my older cousin. I thought it was amazing how she created something from nothing and that's when I knew I wanted to be an artist. At some point, I chose to focus on portraits and hands because for me they are the best opportunity to convey emotions and vulnerability.



LMG: What role does painting play for you?

KJ: It's portraying a part of the status quo, depicting a moment in time of our society and its struggles. It's also showing what makes human relationships worthwhile by removing the masks we wear for others and focusing on honesty towards oneself and towards others so that real intimate connection, inspiration, and growth can happen.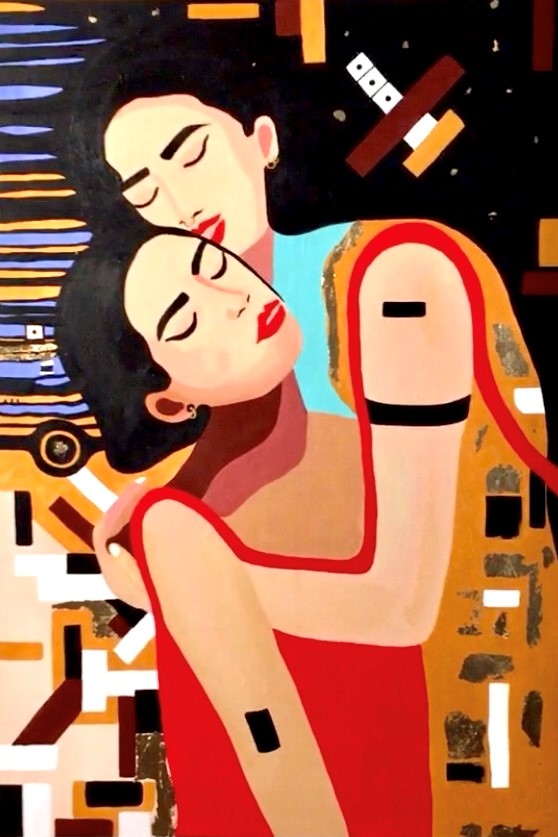 LMG: What does your creating process look like?


KJ: Sometimes I am intrigued by a specific pose or a moment of connection between people, and other times I ponder on heavy topics such as femicides and discrimination. Depending on the message I want to convey, I sketch my idea on the iPad in black and white lines, print it out, and then transfer it onto the canvas with simple pencil strokes. In the next step, I determine the color palette. I always start with the faces before working on the bodies and finally on the background because the faces show the most expression. During all of this, I always listen to music on my headphones to get into an uninterrupted flow.



LMG: What inspires you?

KJ: Oh so many things. I feel most at ease in Mediterranean countries such as Spain, Portugal, and Italy. I enjoy being in these settings with a warm climate and beautiful sand- and terracotta-colored architecture. It allows for a certain quality of life, enjoying great food in the sun and being with good company is really all I want. It's particularly easy to feel good and connected to myself then, and when that is the case everything else falls into place. I love oriental tiles, sensual textures, the salty wind from the sea, the color of lemons, and the sun-kissed skins. Music also inspires me a lot, as well as photography of people.



LMG: How does a normal creating day look like for you?

KJ: I get up around 8:30, have a large cup of black coffee, and take care of everything that needs to be done in the studio, such as watering the plants, ordering supplies, answering emails, strategizing, accounting, scanning social media, and reading the news. Around 11 I begin to work creatively. Depending on what needs to be done I either sketch a new artwork or continue with a work in progress.
I begin with evaluating the previous day's work and correcting any mistakes I might have made, and taking it from there. I keep painting for several hours until maybe 6 or 7 PM, then I take care of my social media posts and at last, I finish off the day with a 30 to 60-minute workout before heading out to meet friends, clients, or stay in with a good book or movie.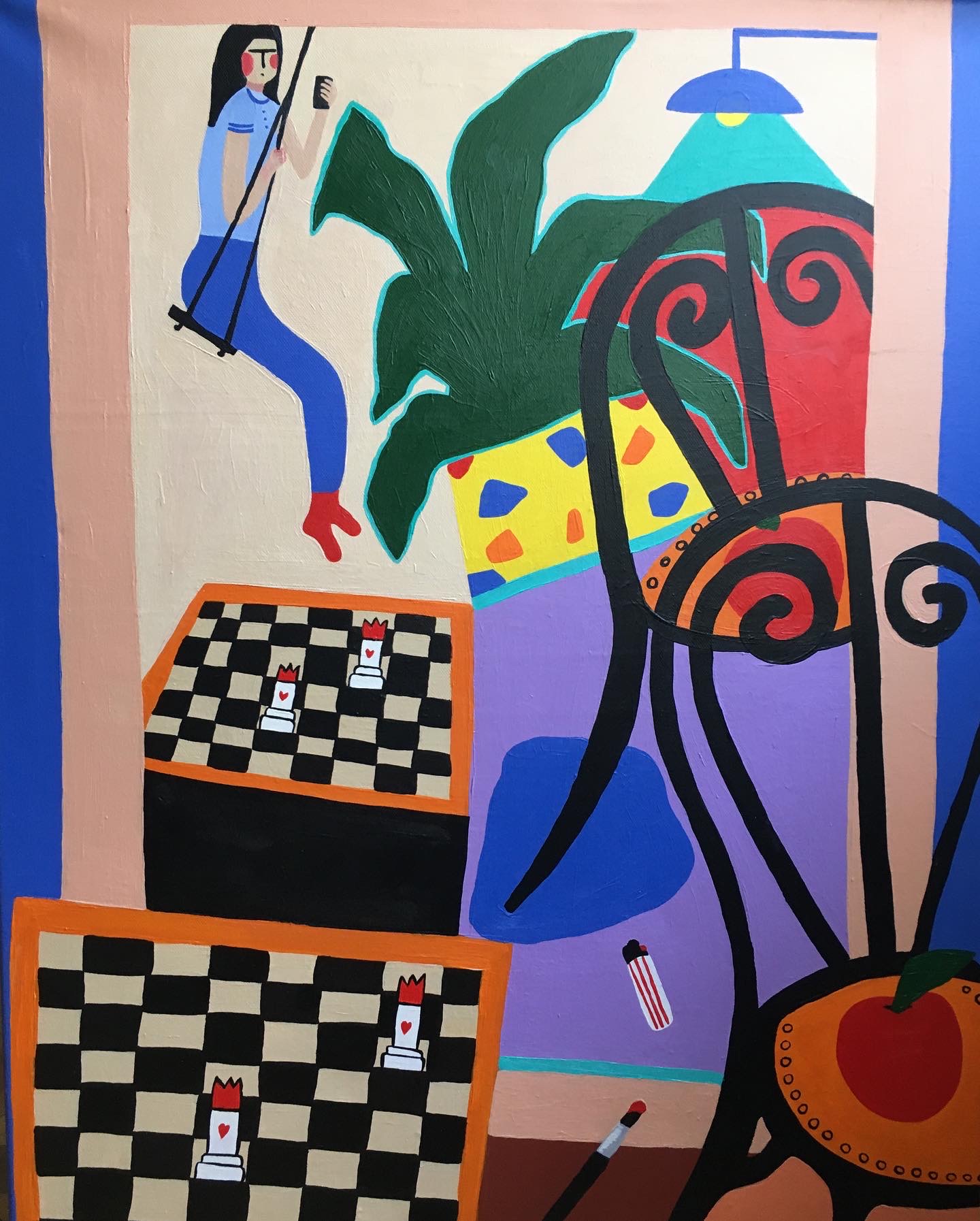 LMG: What is something you can't create without?

KJ: Music, headphones, colors, brush, canvas, iPad, black coffee, and alone time.



LMG: What is your experience with the art world?

KJ: It's non-transparent and I feel that nobody really knows how to navigate it. It's all trial and error and it's a lot of recognizing opportunities, good Branding, Marketing, and Networking, on top of the need for a strong work discipline and growth in the creative process.



LMG: Is there something you want to change about the art world? If yes, what and why?

KJ: I am an advocate for making art accessible to everyone and thus less elitist. I think art has to be experienced and lived actively. Luckily more people of my generation think the same way and enjoy purchasing artworks from their 20ies onwards.



LMG: What do you think is/are the role/-s of artists and art in our society?

KJ: Artists are meant to be free and to mirror topics and developments back to society. I believe that art is fundamentally political, just like everything else, beginning from the private space to the work environment up to international relations.
In reality, the best-case scenario is if an artwork that I put a lot of emotion in also resonates with someone else. That's the biggest win.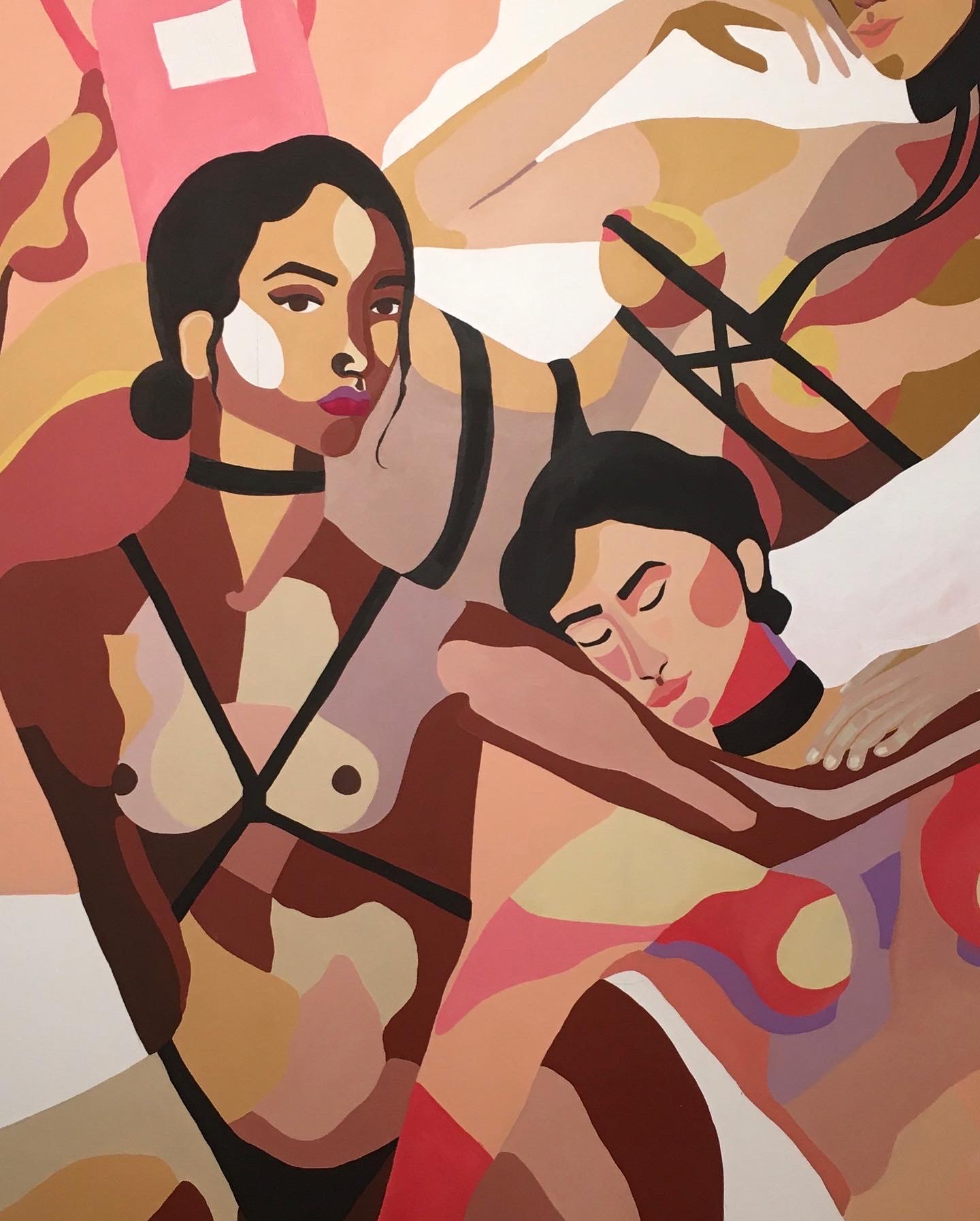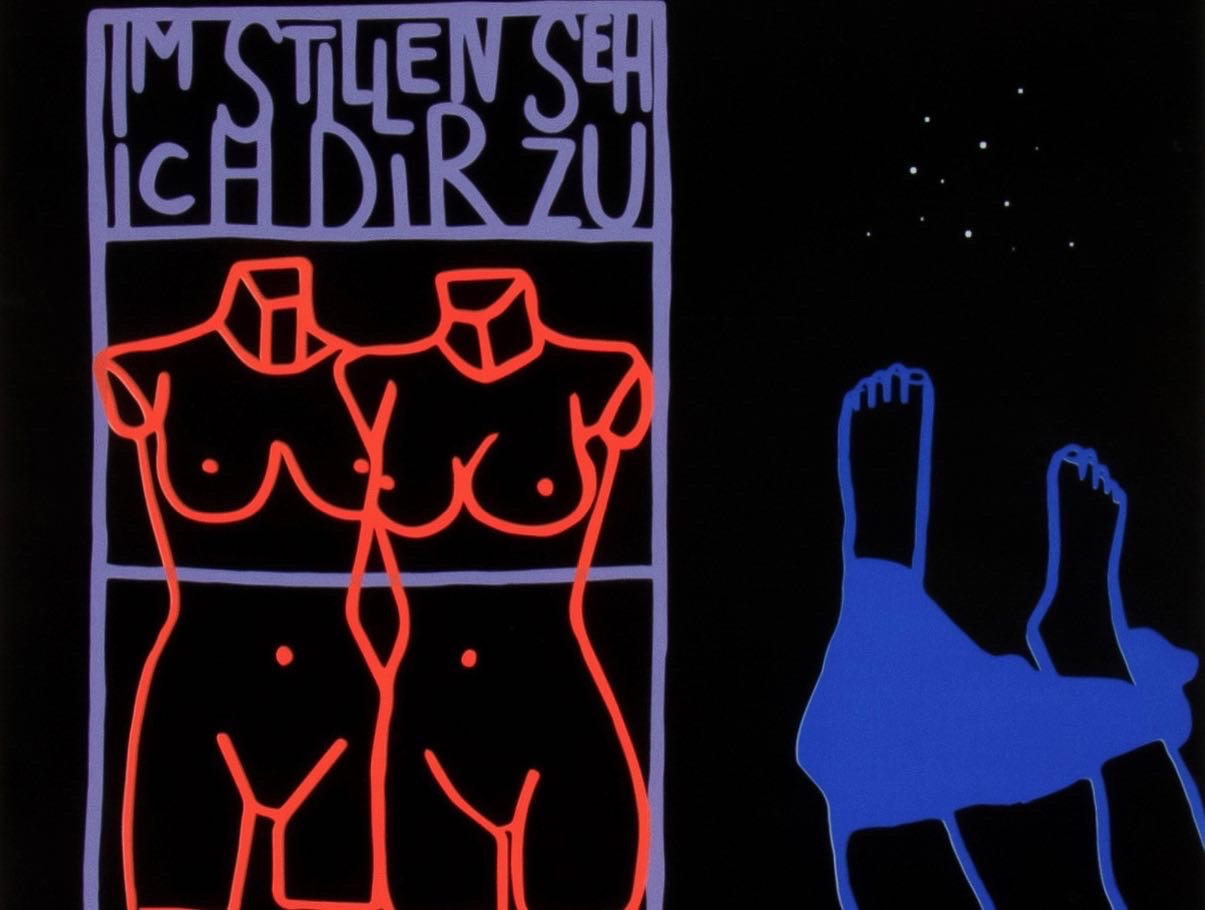 LMG: What artist/artists would you like to meet (dead or alive) and if you had one question what would you ask them?


KJ: Tamara de Lempicka, Miró and Frida Kahlo. I would ask them about their best and their ugliest memories in order to get a glimpse of what really moved them.



LMG: Is there something you want to achieve in your art life? Dreams? Future plans? Or projects you would like to do?

KJ: One day, my artworks will be shown in my favorite gallery, the Tate Gallery in London. It's of utmost importance to dream big 🙂 Until then I will live every day like my last, make the most of it. I will continue to advocate for equal rights, I will travel, eat well, laugh in good company, love with an open heart, go on as many artist residencies as possible, and appreciate every compliment I get.



LMG: Do you think there is something you can bring to this world through your work as an artist which you couldn't in any other field of work?

KJ: Yes absolutely, it's the only imaginable way for me to work freely and to ideally inspire others to self-reflect and strive for growth too. I believe that is what we are here for.

















Copyright to all artworks and photos: Kinga Jakabffy
Instagram: https://www.instagram.com/kingas.grapes/
Website: https://kingasgrapes.com