I first discovered Katerina Popova's artwork through Instagram and was immediately drawn to it.
The colors in her paintings are very vibrant and bright but not in the sense that they would feel unnatural.
They also feel very flowy, alive, like you are in that picture experiencing it live, like a snapshot of a moment and you get an insight into what's happening in it for a period of time.
For me, they felt like a fresh breeze and finally being able to exhale after being tense and holding your breath for too long.
---
For the following I asked Katerina if she wants to answer some questions, so here is the little interview we did:
Luna Maluna Gri: Tell me a bit about yourself and your work
Katerina Popova: I was born in Vladimir, Russia, in 1988 but moved to the US with my mom in 2001. I was always creative, loved art and music, but I started using art as an escape and therapy when I was a teen, going through this big change of moving. I continued painting all through school and eventually got my BFA. Ten years later, still going strong 🙂
LMG: You have also founded two other creative businesses. How did it come that you got into coaching other artists? And what is the story behind you creating your own magazine?
KP: My magazine was really an accidental business. I couldn't find a job I loved (or in my field), but I loved being around creatives and wanted to contribute my passion to the art world somehow. I created my first humble publication in 2013 in Apple Pages and slowly grew it over the years. In 2016 I rebranded to Create! Magazine and today, we are a small but mighty team of female artists, writers, curators who love serving our community in any way we can.
I started coaching because I struggled a lot, and the reasons for my suffering went way deeper than any outside factors. When I got clarity on what was holding me back and created positive change in my life and business, I knew I wanted to share it with my clients who are on a similar path too. I was always "coaching" through my podcast, writing, and Instagram stories and in 2020 formalized it by creating a membership, course, and 1:1 programs. It's been the most fulfilling journey!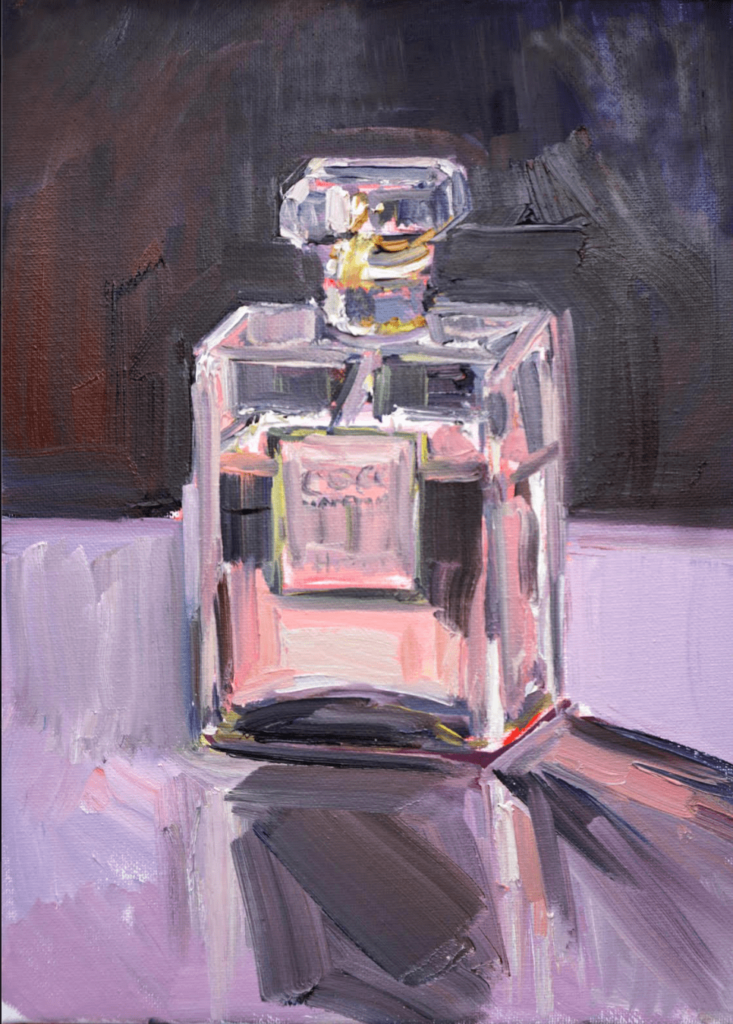 LMG: What is your experience with the art world?
KP: I had to carve my own path. I wasn't really a part of the art world until I created my own corner through my magazine and markering my own paintings online. Only then, a few years later, I was able to meet a few galleries that aligned with my vision. I concluded that the art world is a better place when we create our own opportunities and follow our unique vision.
LMG: Is there something you want to change about the art world? If yes, what and why?
I would love to see more representation and higher prices for underrepresented groups: BIPOC, women artists, and others who have not a chance to shine yet.
LMG: What do you think is the role/-s of artists and art in our society?
KP: I think there are many different roles. Each artist has a unique contribution based on what they are passionate about. It can be helping others have a new perspective on the world, highlighting difficult issues, processing emotions, or providing an escape from hard reality. Art is its own language, and artists will always have important things to say.
LMG: What role do your creative businesses play for you (painting, magazine, coaching, podcast)?
KP: They are all driven by two things: my passion for creating, sharing my human experience, and also my love for the art community. I have an intuitive approach to all these moving parts, and they are part of my way of staying connected and supporting others on this path.
LMG: What does your creating process look like?
KP: This year the process was a little different, thanks to the lockdown. I do many oil studies at home and when I'm ready, drive to the studio to translate them on larger canvases. I have been enjoying painting from life but love the impact of larger surfaces for my work.
LMG: What inspires you?
KP: Emotions, my surroundings, music, coffee, fairytales crystals, poetry, moody weather.
LMG: What artist/artists would you like to meet (dead or alive) and if you had one question, what would you ask them?
KP: I love the work by Njideka Akunyili Crosby and Mickalene Thomas. I'm also a huge fan of Lisa Yuskavage and Peter Doig. I don't really have any questions for any of them, but I would love to spend the day observing their work and be in their energy.
LMG: What does a normal creating day look like for you? What is something you can't create without?
KP: Every day is different, but one thing is constant: coffee! I can't create without coffee and sparkling water. I usually put on some music like Aurora, Phoebe Bridgers, Noah Gunderson, or Lana Del Rey and get to work.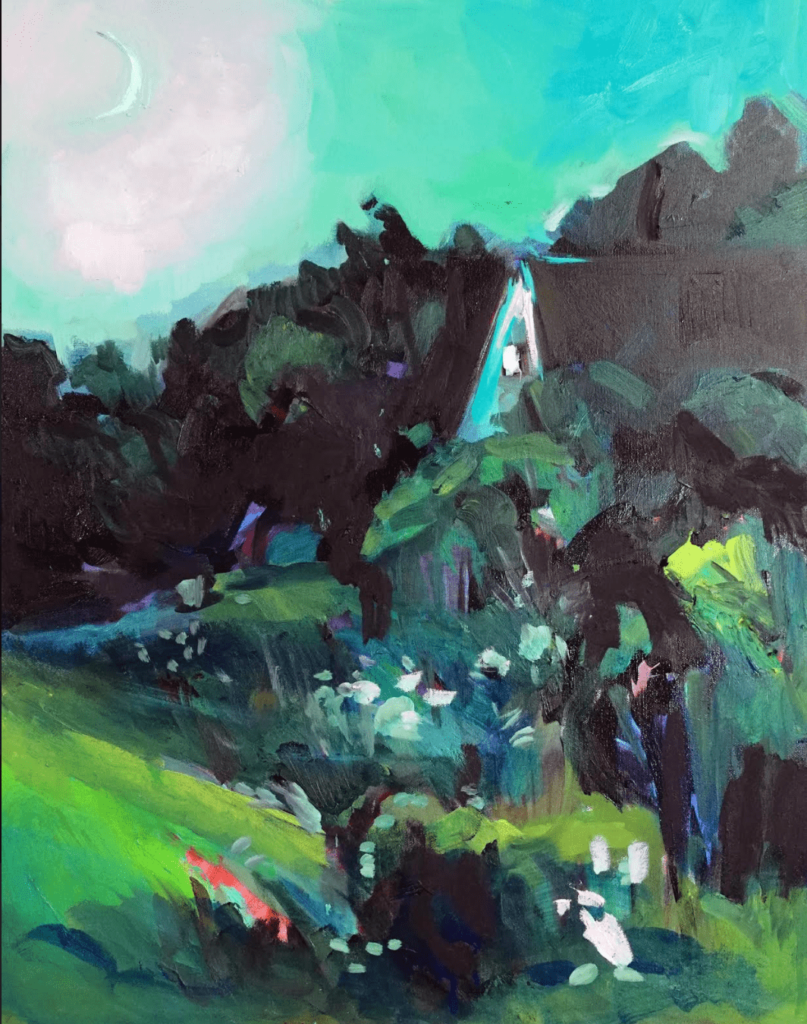 LMG: Is there something you want to achieve in your art life or with your creative businesses? Dreams? Future plans? Or projects you would like to do?
KP: Right now, I am working on getting my first house with an outdoor studio. That's a dream of mine. In the future, I see myself hosting retreats and creative conferences for The Art Queens. There is so much magic when like-minded people get together and motivate each other. I can't wait for the world to open again! Down the line, I would love to have a collection of art and turn my house into a museum.
Copyright to all artwork and photos: Katerina Popova
Instagram: Ekaterina Popova (@katerinaspopova) • Instagram-Fotos und -Videos
Website: Customizable Websites for the Modern, Stylish Creative – Tonic Site Shop (ekaterinapopova.art)
To get more from Art Uncovered sign up to our Patreon Membership for $5/ month and read complete interviews and other content.