Art Museum that captures the beauty of the world surrounding us, to see a painting by Gustav Klimt reminds you of how impactful art can be and how important it is to preserve it for future generations. Prosecco Studio helps you explore different forms of art and to experiment your unique creativity.

Rays of Sunshine is Imprints and Imagery
Amira Hassan: Tell our readers your artistic background.
Prosecco studio: I was lucky enough to be raised in an artistic family which allowed me to be familiar with art at a young age. They instilled in me a love of experimentation and exploration in art and sculpting. While I don't pursue these hobbies professionally, I did choose to major in art history, which shows how deeply passionate I am about the field. I enjoy learning about the context and history of various art forms, and I believe this understanding enriches my artistic perspective. Through my experiences in creating and studying art, I have developed my own unique style and approach to artistic expression.
2. How did you come across your creative side?
As a child, I was fortunate to spend a lot of time visiting museums thanks to my parents. We traveled around Europe, and before arriving in new cities, our list of tourist attractions always included famous artworks. I remember standing in front of Gustav Klimt's "The Kiss" in Vienna, feeling goosebumps all over my body. It was the first time I realized how impactful art can be and how important it is to preserve it for future generations. Moments like these pushed me to be interested in creativity and to create art myself. I found that expressing myself through art was a way to tap into that same emotional power that I had experienced in the museums. From that point on, I began to explore different forms of art and to experiment with my own creativity. Today, I find that my creativity plays an important role in my life and is a source of fulfillment and self-expression.
3. Why have you chosen this aesthetic theme for your Instagram page?
I chose to create an Instagram page with a soft aesthetic and sometimes a mix of vibrant colors because I want my page to have a positive undertone. I post content from many different branches of art to keep my visual diary as vibrant as possible. I enjoy posting about directors, actors, and painters from the past because I want to keep their legacies alive and teach younger generations about their impact on the art world. Additionally, I post about hidden gems in the contemporary art world to give my audience the chance to discover new artists with me. By sharing a variety of art forms and styles, I hope to inspire my audience to explore their own creativity and appreciate the beauty of art. I believe that my page can serve as a positive platform for people to come together and celebrate the richness of artistic expression.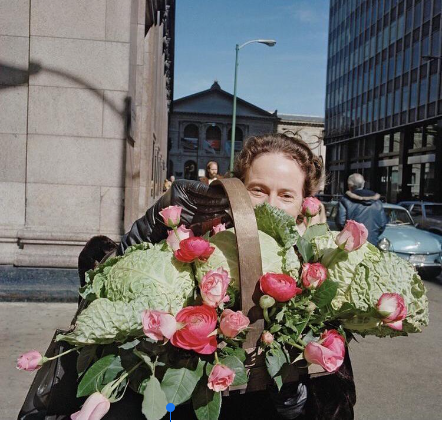 4. What is the message you want to spread in the creative world?
The message I want to spread in the creative world is one of inclusivity and acceptance. I believe that art has the power to bring people together, regardless of their backgrounds or identities. One of the best things that art can offer to the world is the freedom of expression. Through creative expression, we have the ability to perceive the world from different perspectives and identities, even if just for a moment. This has the potential to help us grow as a community and to learn to empathize more with each other. I believe that the creative world should be welcoming to everyone, regardless of their differences. It is my hope that through diverse representation in the creative community, I can help to promote this message of inclusivity and acceptance. By celebrating our differences and embracing diverse perspectives, we can create a more vibrant and enriching creative world for all.
5. Can you share your creative process in making your Art Museum ?
When it comes to making my posts, captions, and photo catalog, my creative process involves selecting images that I find personally interesting or aesthetically pleasing from a folder I have created. I then try to find similar visuals in terms of color and theme to create coherency in my posts. I like to focus on different artists from around the world to showcase the diversity that exists in the art world, I still struggle to find artists from different backgrounds. Even though we've come a long way it is still challenging at times for people of color to become visible in this industry. Sometimes I go after a feeling or emotion and try to find images that reflect that particular sentiment. I strive to be as clear and concise as possible when writing captions because I understand that reading long paragraphs on Instagram can be challenging, especially when there is so much interesting content out there. However, when necessary, I add informative text to provide a little bit more clarity on a particular post. Overall, my creative process is driven by my love for art and my desire to share my passion with others.
6. Your captions are always inspirational, full of cultural knowledge, and quotes from great poets and movies. How do you research your rays of sunshine?
Thank you so much for your kind words! I really appreciate it. In terms of researching my captions, I usually start with the artwork or photograph that I am posting about and try to find interesting and relevant cultural or historical knowledge about it. I also enjoy reading books and watching documentaries about art, artists, and various cultural movements, which often inspire me to create captions that share the knowledge I have gained. Additionally, I love quotes from great poets, writers, and movies that can add a layer of depth and meaning to a post. I try to be authentic and personal in my captions, sharing my own perspective and insights while also providing educational value to my followers. When I look back at my posts, it feels like reading my own art diary and seeing my personal growth and learning journey through my captions.
7. Where does your inspiration come from?
For me, inspiration can come from a variety of sources, but I feel most inspired when I encounter visual artworks that truly resonate with me. Whether it's a painting, sculpture, or other forms of visual art, there's something about seeing a glimpse of beauty or experiencing a sudden rush of emotions that inspires me. It's like a spark that ignites my creativity and makes me want to create something new and meaningful. I also find inspiration in books and other forms of media, but there's something special about the way that visual art can capture a moment or an emotion in time. When I'm feeling particularly inspired, I love creating mood boards and curating collections of images and ideas that capture the essence of that inspiration. It's a way to channel my creative energy and share my unique perspective with the world.
8. Share a quote from your favorite Filmmaker that resonates with you.
The quote by Mike Mills in his movie "Beginners" deeply resonates with me. It reminds me that despite the complications and difficulties of life, happiness can be found in the simplest things. It's easy to get caught up in the chaos of life and forget the beauty of the little moments. The quote is a reminder to appreciate the simple things in life, to find joy in the present moment, and to cherish the people we love. It's a powerful message that inspires me to live my life with simplicity and gratitude.
9. What value would you like to amplify in this world through the rays of sunshine on your page?
I believe that amplifying the voices and work of underrepresented artists is crucial in creating a more inclusive and diverse art world. Through my rays of sunshine on my page, I strive to showcase the work of artists from different backgrounds and identities. I also aim to bring attention to important social issues through art and inspire my audience to take action toward creating positive change in the world. Ultimately, I hope to add value by promoting empathy, understanding, and connection through art.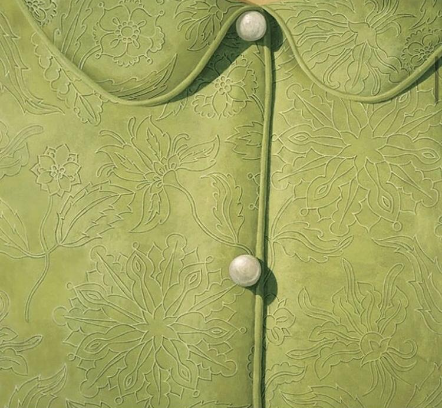 10. What social media creator would you like to meet or collaborate with in the future? and how does their content inspire you?
I enjoy Gilbert Kann's and Cindy Greene's content so much. Whenever I need inspiration I find myself looking at their Instagram pages. I don't have a social media creator in my mind to collaborate with but I am open to collaborating with anyone!
11. What would you love to achieve in your dream plans?
In my dream plans, I want to create a platform that will give artists a free space to showcase their creativity to a larger audience. I envision a space that promotes inclusivity and encourages artists from all backgrounds and identities to share their work. This platform will not only provide a space for artists to showcase their work but also offer opportunities for collaboration, networking, and skill-building. It will be a community where artists can share their experiences and learn from each other. I believe that everyone should have access to an inclusive platform that provides equal opportunities and resources to all artists. My ultimate goal is to create a space where artists can grow, connect and thrive in their artistic pursuits.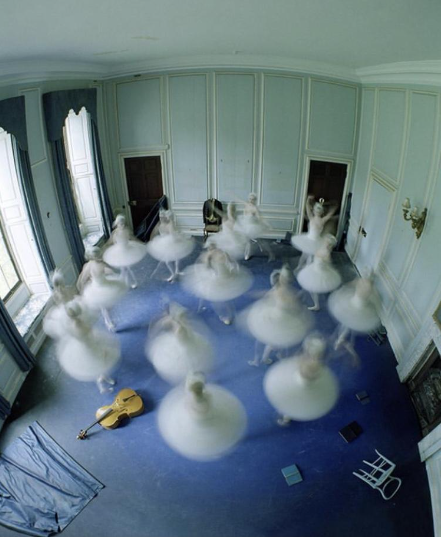 12. Do you think there is something you can bring to this world through your rays of sunshine on your page which couldn't in any other field of work?
As someone who has always been fascinated by art and its ability to inspire and connect people, I truly believe that my rays of sunshine on my page can bring something unique to the world. Through my curation of different artworks and my personal insights, I aim to create a platform that is both informative and uplifting. I think we are lucky in some ways to live in an era in which we can have access to many artworks online. I still believe in the magic of seeing original artworks in museums however, sometimes we cannot afford to travel or we don't have time. I think by sharing and curating different artworks, I can provide an online gallery for people to discover and learn the art. While there are many other fields of work that are dedicated to promoting art, I believe that the accessibility of social media allows me to reach a wider audience and connect with people from all walks of life. By sharing my love of art and highlighting different perspectives and voices, I hope to create a community that is welcoming, inclusive, and inspiring.
13. Share with us the most beautiful testimonial you've got from your audience that touched your heart deeply and added valuable insight?
I have been running my Instagram page for quite some time now and I have received many beautiful testimonials from my audience. However, the one that touched my heart the most was from the French artist Vincent Delerm. Vincent Delerm is such an incredibly talented artist and he is one of my favorite contemporary musicians. He recently posted about my page and left a comment telling me how much he loved my content. I was incredibly honored and humbled by his words. Knowing that someone I admire so much appreciates what I do is truly a wonderful feeling. It added valuable insight for me because it showed me that my passion for art can truly touch people's hearts and connect us across different cultures and backgrounds.
Follow the Studio on Social Media
Prosecco Studio – Instagram
Editor Amira Hassan introduce a new interview series on the uncoiled magazine website about a collection of instagram pages that have added an immense cultural value to our daily lives, they have added rays of sunshine in our intellectual mind with daily posts about inspiring poets, artists, photographers and writers. They enriched our world with quotes from heartfelt classic movies, from Breathless in French new wave films, to Studio Ghibli beautiful and colorful movies. We would like to give the spotlight to these personalities whose work is most valuable in the social media world, and their creative endeavors deserve recognition and appraisal.