Cécile's photographs immediately caught my eye when I first saw them. They are very gentle and have a certain vulnerability to them, which makes you form a very intimate connection with them. At the same time though they hold a lot of power and strength, which may partly be caused by the rawness and honesty they lay bare.
For the following I asked Cécile if she wants to do an interview with me:



Luna Maluna Gri: Tell me a bit about yourself and your work.
Cécile André: Hi ! I'm Cécile André, I live in Nantes, it's a city in the west of France, crossed by a big river named the Loire River, and not far from the sea. This is very important to me because I love to be surrounded by nature and as I grew up near the sea, water is a very important element to me. Bathing and looking at the sunset make me feel free. This feeling is very important to me.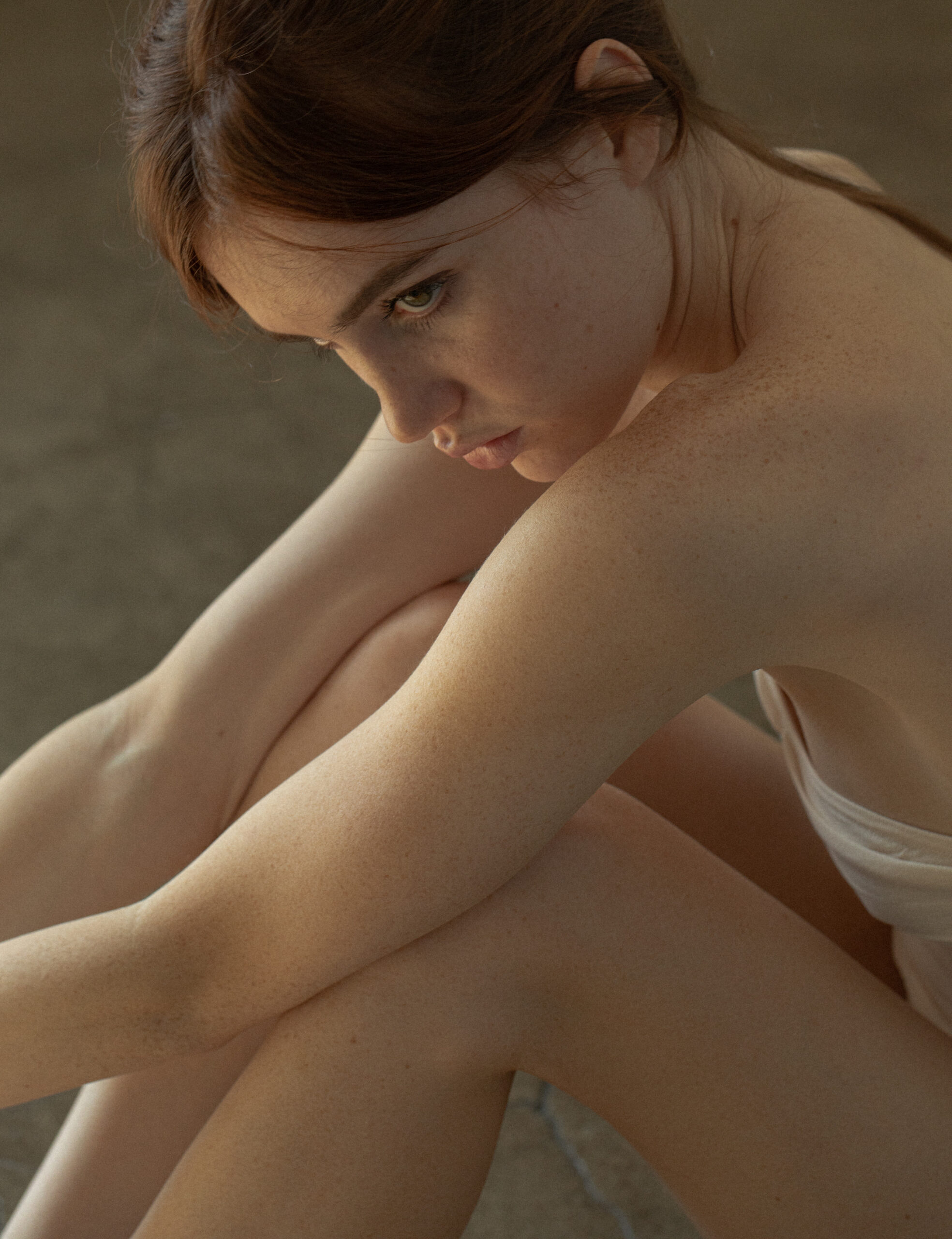 LMG: How and why did you start doing photography?
CA: First I studied psychology at university and I had this option attached to the art department. It was one of my favorite subjects with another called "psychopathology" where I learned about Freud and mental disease. I think I've always been fascinated by how the human brain functions: It's a mix of emotions, images, and stories. After my psychology studies, I decided to dedicate myself to art full time and entered a graphic design school. At that time – and still today – I was so bad at drawing so photography became my favorite medium. I've always been such a creative person and expressing myself as an artist had always been a need, I just didn't know how to get there. It takes time for me to admit it because my parents, mostly my dad, always said that artists are sad and poor people with no future. So I didn't find their support the first time and it was quite hard for me in the beginning. I was what we can call a «lost kid». Anyway, I figured out that practicing and learning about art makes me so happy so I continued in that way. I had my first job, a second job, and then a third job as a graphic designer and I began to get bored behind my computer desk so I quit and dedicated myself entirely to photography. Of course, during that time photography was still a background hobby. It's been 3 years now since photography became a daily practice and since then, I'm always trying new things, meeting new people, and I'm enjoying that a lot.



LMG: What role does photography play for you?
CA: Ironically with what I've been told when I was a little girl, photography is a baseline and I find it crucial to articulate my life around that practice.



LMG: What does your creating process look like?
CA: At first, I was just photographing my friends, and when they had enough of me taking pictures of their faces, telling them "do this, do that, stop smiling" I decided to organize "real shootings" and contact models that inspire me. So my creative process is that sometimes I have an idea and I contact models regarding the project, or sometimes I get inspired by a model and then find a subject that suits her. From the beginning, I've always practiced analog photography. So I have multiple analog cameras. My first one was given to me by my dad, who was a journalist and photographer. It was a Yashica 124 mat, a medium format. Then I bought a Mamiya RZ67. So my process was shooting and then developing my film scan at home. The chemical process was my favorite part of the work because I loved to manipulate my film and it was an intense moment when I discovered the final image. By doing more and more shooting, I lost the magic from the beginning to work with film, well, I still love that but I had to experiment with doing something else so I bought myself a digital camera. Also, films are very expensive now so I had to find a way to spend less money doing my work. Now I work with both and I love that it's complimentary.



LMG: What inspires you?
CA: I mostly get my inspiration from movies. I like to be inspired by movies because it allows me to analyze the framing, the lighting, and the way the images are staged to serve the story. I like to watch the way actors slip into their roles. Also, even if there are also norms and unification of the bodies presented on the screen, there are plenty of characters who are more atypical than the «standard» model that we find in fashion photographs. I love film directors like Sophia Coppola, Agnès Varda, Truffaut, Jacques Demi. My favorite movie ever is "peau d'âne". I loved Ryusuke Hamauchi last movie: Guzen to Sozo. I also love looking at people in the street, imagining their life… being surrounded by great friends is also very important to me because I'm very sensitive to energy so I always have to be with positive people. Of course, I'm also inspired by photographers, just to name some of them: Craig Mac Dean, Diane Arbus, Deborah Turbeville, Sarah Moon…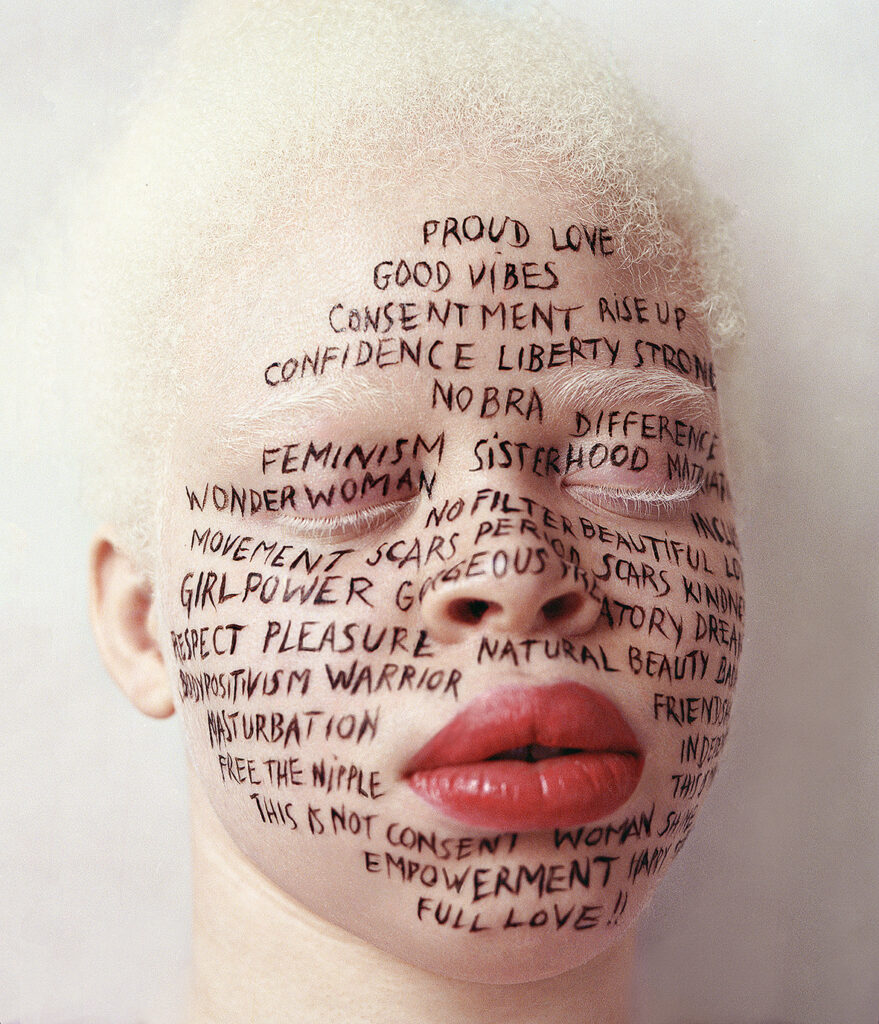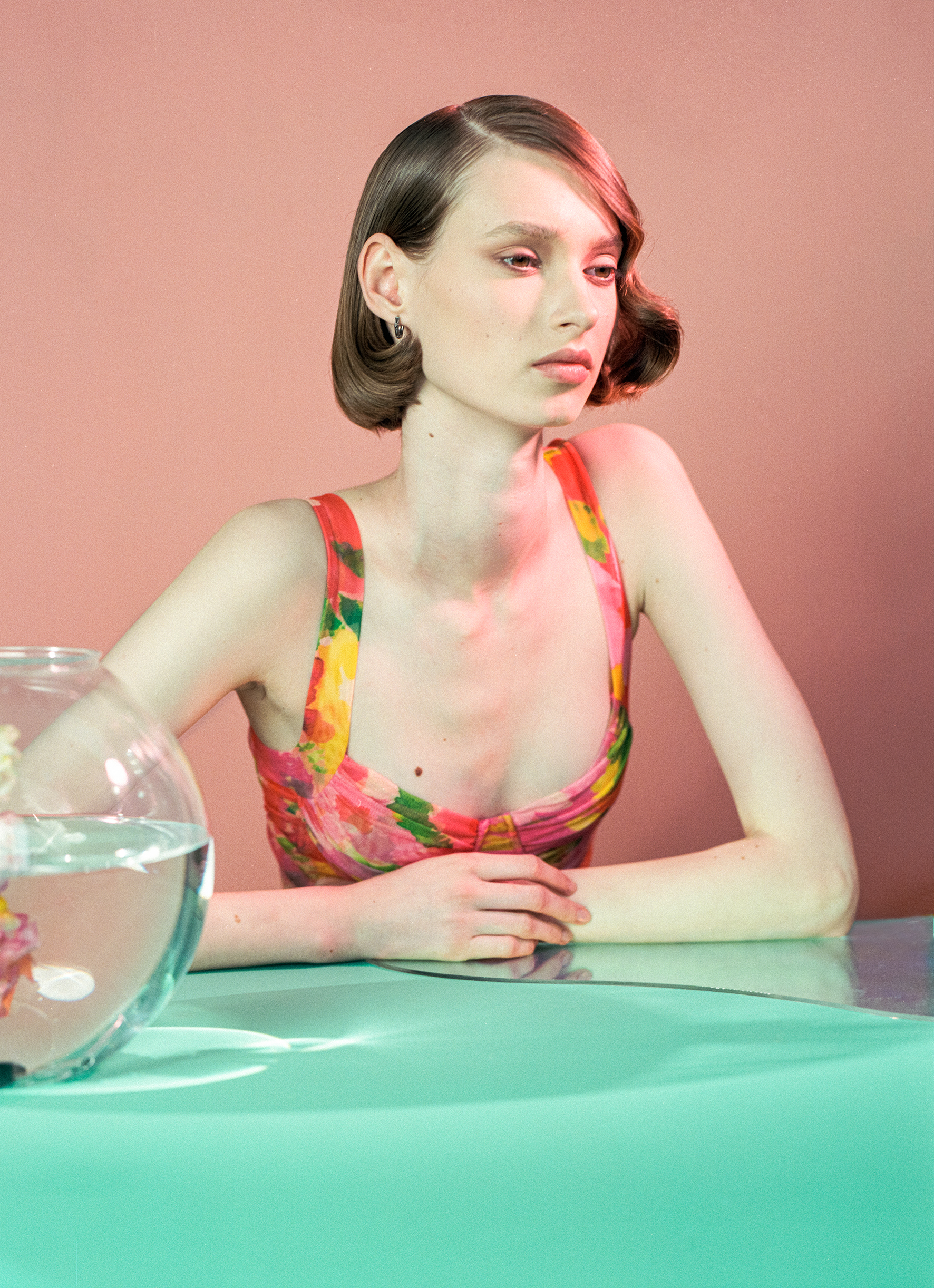 LMG: How does a normal creating day look like for you?

CA: I'm always thinking of new projects, to get out of my comfort zone. I love to create mood boards, have ideas, connecting people to make projects happen. Lately, I've been to California and I wanted to plan a shoot in LA, it was crazy because I found so many places dedicated to shooting, I mean, they have real studios you can rent for nothing! You have every kind of place. I chose a disused pool and I found a small team in 3 days, contacting model agencies, make-up artists, and stylists. I love it when everything is coordinated, it makes me feel like I am in the right place.



LMG: Is there something you want to change about the art world? If yes, what and why?
CA: First of all, I would like women to have bigger roles, the numbers are severe, there is no question about it. While art schools have 60% of women students, exhibited women in museums represent only 15% (source culture.gouv ).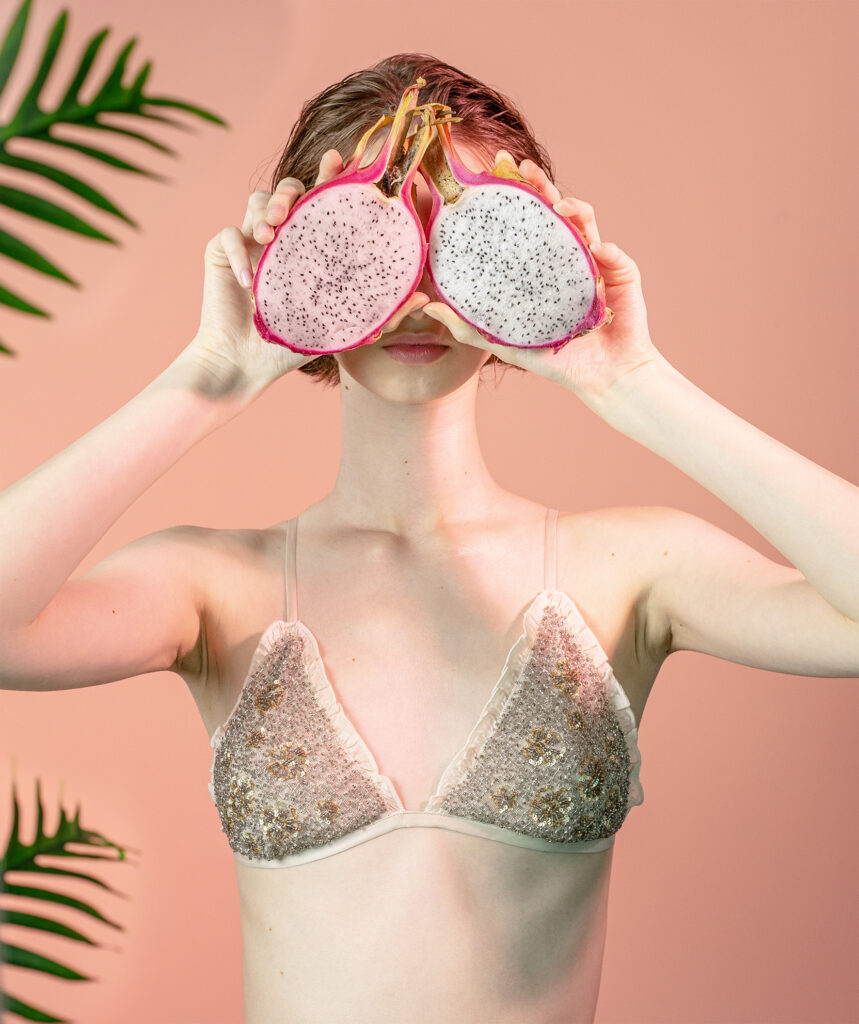 LMG: What do you think is/are the role/-s of artists and art in our society?
CA: First, artists have to be happy people, making happiness around them. I think, beyond everything, artists have to represent every kind of person, every color, every gender, and every religion. Art has to be inclusive. Art has to be a safe place where everyone can feel well. After that, I think they just have to do their art, being subversive, or not. Being politically engaged or not. It's a free zone, we can express what we want, but artists are often observed people and they have to be exemplary. Lately, I've been very shocked learning about Picasso's creative process. He was a very violent person that mistreated his wives, who were generally his models (source: "Venus s'épilait elle la chatte" French podcast you can find on Spotify). I found it unacceptable. These are artists who are very present on the contemporary art scene and who, therefore, can be taken as examples. They are dramatic references. I am not in favor of dissociating the man from the artist.



LMG: What artist/artists would you like to meet (dead or alive) and if you had one question what would you ask them?
CA: I would love to meet Lee Miller and ask her how she felt in the art world at that time.



LMG: Is there something you want to achieve in your art life? Dreams? Future plans? Or projects you would like to do?
CA: As an artist, what I would like is to have less technical and organizational constraints in order to concentrate on the creative parts. My dream is to be able to shoot anywhere in the world and have a dedicated team to help me realize my images.



LMG: Do you think there is something you can bring to this world through your work as an artist which you couldn't in any other field of work?
CA: What I would like is to be able to transmit emotions. To show, among other things, that we can photograph women's bodies without the male gaze. I would like to show more diversity of bodies so that people, especially teenagers, who are confronted with many images, can identify themselves without feeling forced to change in order to please the norm. It is a work of deconstruction that I confront myself with every day and that is also slowly making its way into my artistic work.


















Credits to all photographs: Cécile André
Instgram: https://www.instagram.com/cecileandre_/
Website: www.cecileandre.fr