Renata Crespo Suárez. As so often, I found Renata on Instagram, and oh wow, I was blown away by her photos !
Her photographs have something very gentle and intimate to it, almost sensual at times.
But they are not less strong through this, you can feel the power through them. At the same time you can also feel calmness when looking at them, as if you are sitting by a big lake, look at it and feel the effects from everything surrounding you.
For the following I asked Renata if she wants to do an interview with me:
Luna Maluna Gri: Tell me a bit about yourself and your work.
Renata Crespo: I'm Cuban, based in The Netherlands. I studied history at the University of Havana (graduated in 2019) and on the side I went to a private academy to learn the techniques of photography which, back then, was still a hobby I was passionate about. That hobby evolved and, at this moment of my life, I'm blessed to have photography as my profession.
LMG: How and why did you start photography?
RC: When I started my studies at university, almost simultaneously, I awake interest in photography. My partner back then was very immersed in the contemporary Cuban art world, so that was another influence over my decision of starting with the medium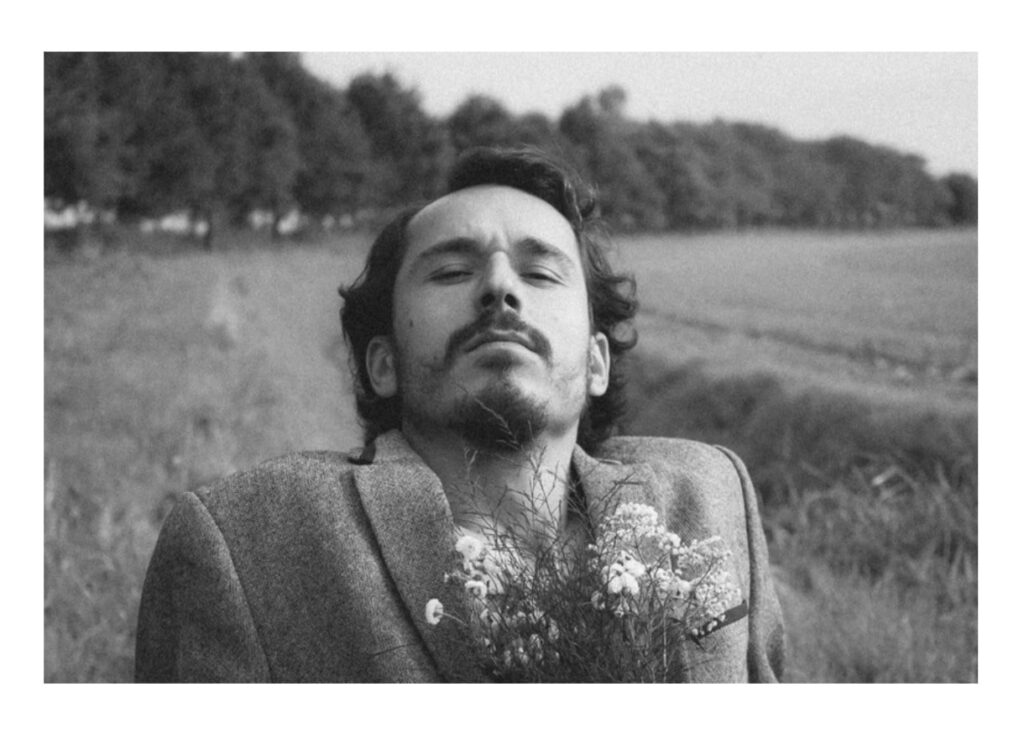 LMG: What role does photography play for you?
RC: Photography is the way I get to express certain emotions I find hard to put into words. Many times my work becomes a way of therapy for me. The intimacy inherent to the self-portraits has helped me a lot to strengthen my self-esteem and to explore and enlarge my boundaries.
LMG: What is your experience with the art world?
RC: Back in Cuba I used to quite closely follow the motions of the local art scene. Many of my friends were either art historians or artists and so our "going out" options would always include events related to art. Later, one of my first jobs as a freelance photographer was as an event photographer for a cultural and lifestyle magazine; covering concerts, art shows, music festivals, etc. In this way I was able to be wrapped up with the local cultural life.
LMG: Is there something you want to change about the art world? If yes, what and why?
RC: The useless speculations of the art world, perhaps.
LMG: What do you think is/are the role/-s of artists and art in our society?
RC: I believe that the ultimate intent of art should be educating and so is the ultimate purpose of an artist. When an artist's work meets topics as the issues and adversities that are affecting a society, then the very first step for a social change has been done. Over time, artists have been responsible for revolutionary transformations and for giving voice to the problems of their moment.
LMG: What does your creating process look like?
RC: My work tends to be influenced by spontaneity most of the time, but when I create a more elaborated series of images, the creative process often starts with a thought or a feeling. Then I would start to shape that thought or feeling and on the way, I would try different ideas to get me the closest possible to how I want the image in question to be. Normally it won't take me much time to achieve the final image. Once I am content with the pictures, the post processing part (and my least favorite part) of the process begins.
LMG: What inspires you?
RC: Absolutely anything. I would find inspiration mostly in my own experiences and impressions, but it can also come from a song, a post on Instagram, a visit to the museum, etc.
LMG: What artist/artists would you like to meet (dead or alive) and if you had one question what would you ask them?
RC: The list is extensive; there's several female artists I admire endlessly and whose lives intrigue me. I would like to ask Dora Maar how a regular day next to Picasso used to look like. I would also be very interested in witnessing a creative day in the life of Francesca Woodman.
LMG: What does a normal creating day look like for you?
RC: I normally find myself more pleasantly working in the afternoons. I would go to the studio and spend the hours there experimenting until I feel satisfied with the images, or until the light isn't functioning for me anymore (I love working with natural light). In there I regularly don't wear clothes and I would always be taking at least one self-portrait.
LMG: What is something you can't create without?
RC: I think that something is music. There would always be music playing when I'm working. Lately I've been listening a lot to Natalia Lafourcade.
LMG: Is there something you want to achieve in your art life? Dreams? Future plans? Or projects you would like to do?
RC: I would love to have my project about the decadent relationship that females in Cuba have with their periods, exhibit in Havana, my hometown.
LMG: Do you think there is something you can bring to this world through your work as an artist which you couldn't in any other field of work?
RC: As I said, I think that the influence of art, especially visual arts, should be redirected to the principles of education and representation. We all know that one image can say more than a 1000 words, so as a visual artist I'll be thrilled to bring any positive change to the world through any of my images.
Copyright of all photos: Renata Crespo Suárez